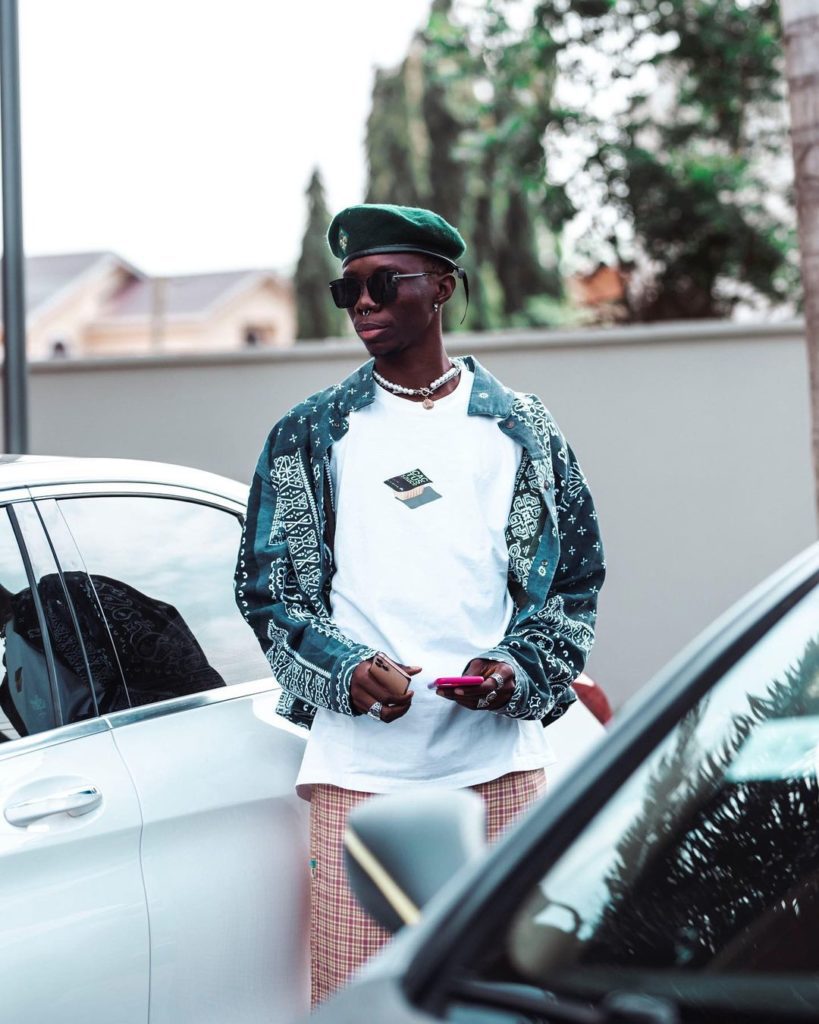 Blaqbonez has proven time and again that he isn't afraid to fight back against trolls and if he has to be savagely brutal or subtle in his comebacks, he always understands the assignment.
The Rapper- who is currently working on his new song with Wizkid reacted – after a follower analyzed his social media audience. According to the follower, Blaqbonez wasn't doing enough because he is yet to be verified on Instagram and Twitter.
Throwing shades at Blaqbonez, he informed him that his colleagues, Fireboy, Joeboy – who he started his journey with- have over a million followers and are verified.
Blaqbonez responded to the online adviser, reminding him that he got "millions in his account" via his Twitter account.
He admitted that his comment has hurt him deeply, but instead of engaging in a war of words, he's going to console himself with a new pair of Jordan.
Blaqbonez stated that he is too busy to trade insults with anyone. He added that he has learnt a new way to cope with negative comments and that's by buying new things for every insult hurled at him.