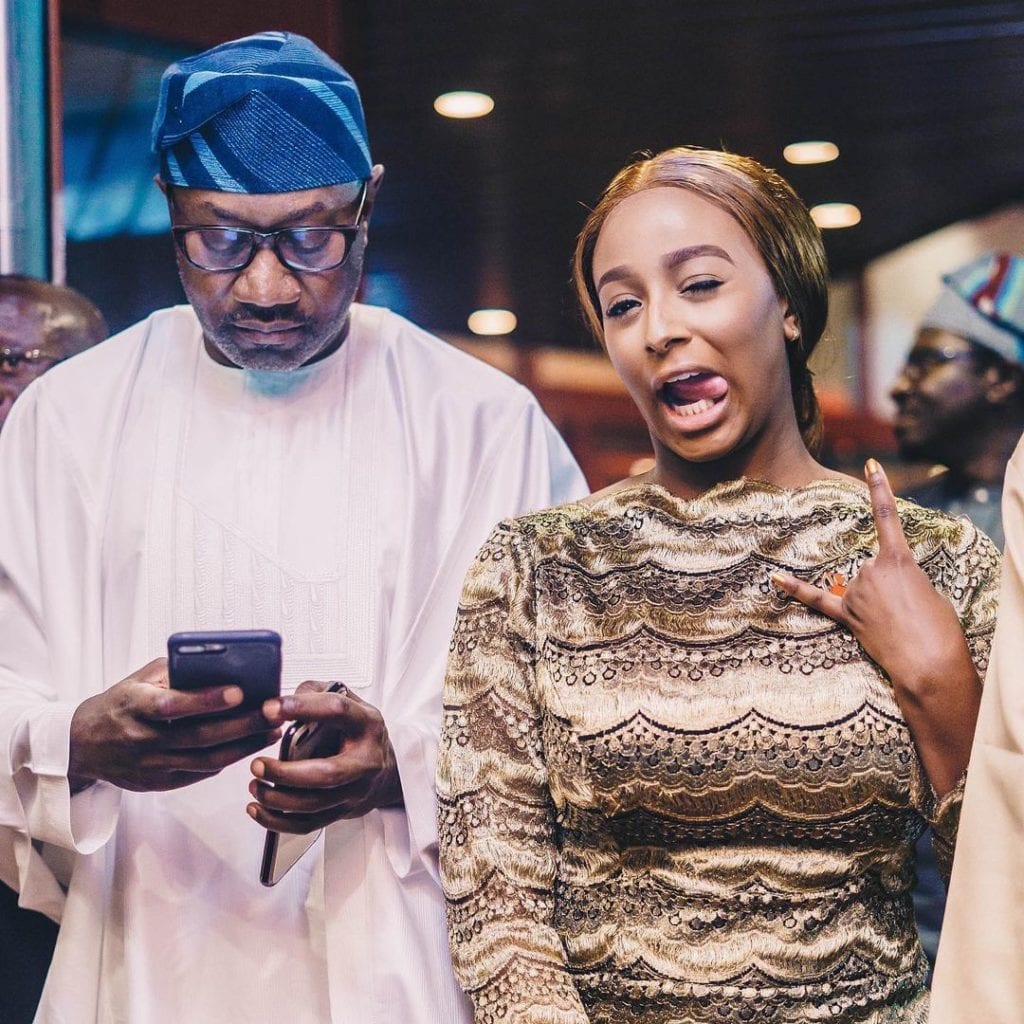 DM sliders, be careful. Daddy Otedola reads your messages….
Nigerian Entertainer, Cuppy has revealed that her billionaire dad, Femi Otedola reads messages she gets from potential boyfriends.
Following Father's Day celebration, the controversial Dj took to Instagram to celebrate her Dad, the love of her life. Cuppy creatively put together a series of photos to celebrate special moments she has shared with her dad.
In her post, Cuppy disclosed that she does everything with him and for him because of the special bond they share.
She religiously listed some of the things she does with her dad which includes, traveling, attending business meetings, partying, business, achieving goals and the one that caught fans attention; sharing messages from guys with her father.
According to Cuppy, she shares messages from guys who want to date her with her father.
"I share messages from guys with my dad", she wrote.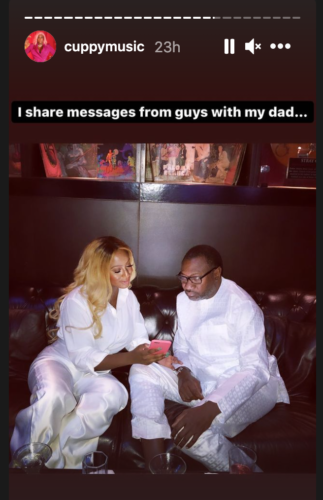 This sparked mixed reactions as many are calling her out for lying and chasing clout. Some are of the opinion that Cuppy isn't being honest cause she never shows him the sexual part of the messages. Other fans advised Cuppy to learn to handle her private affairs on her own.
See Her Other Revelations below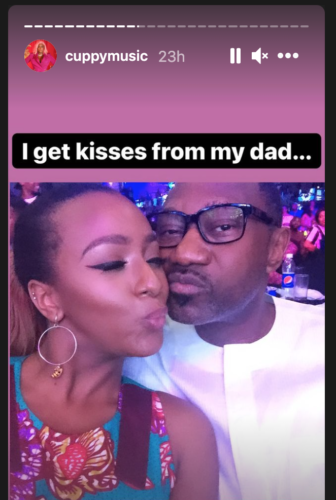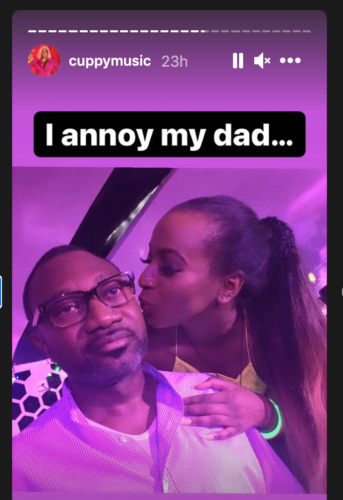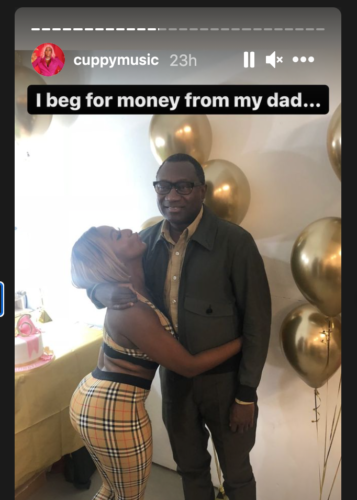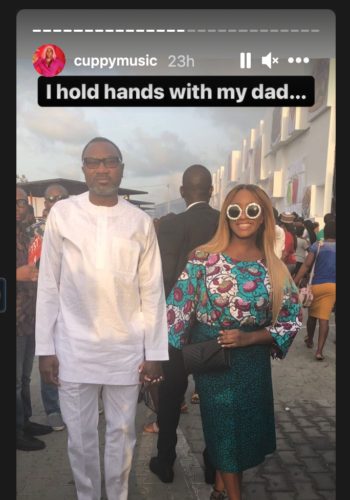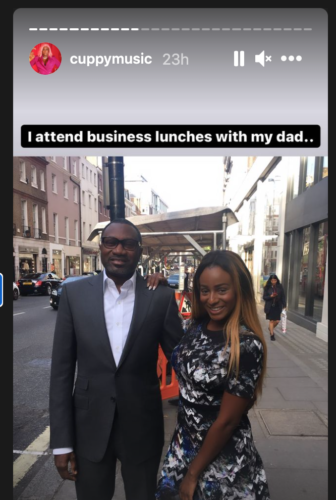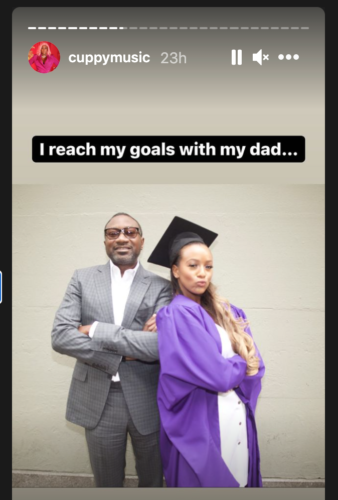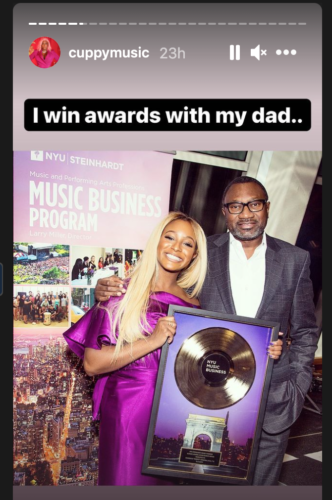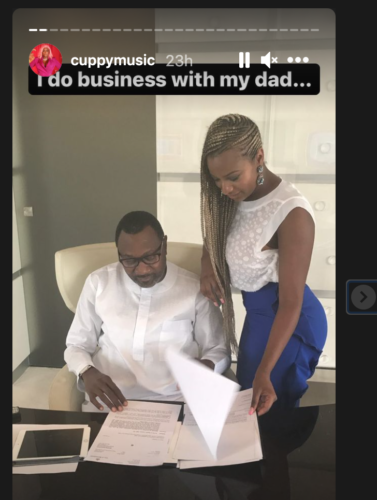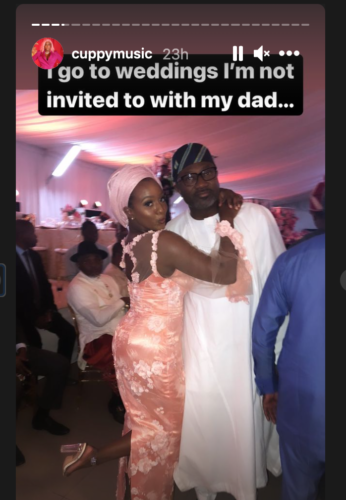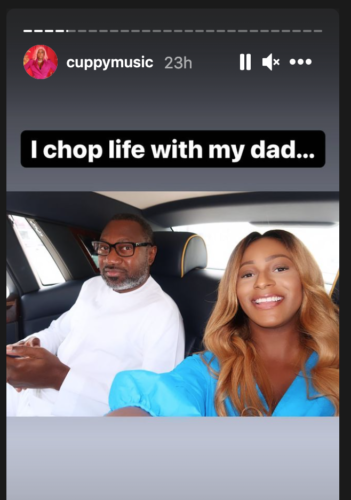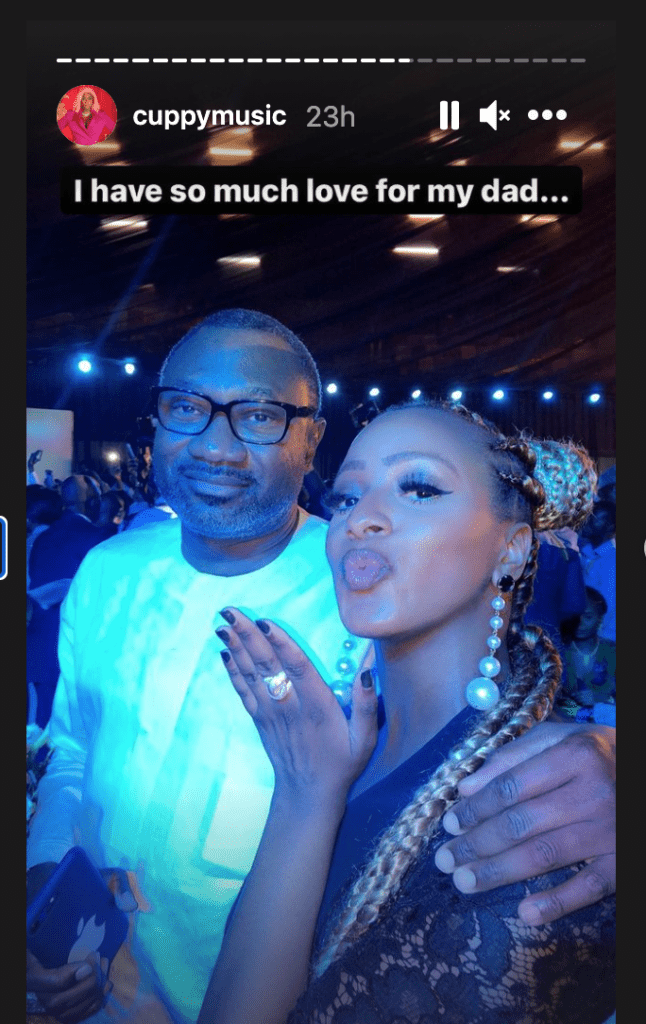 ---