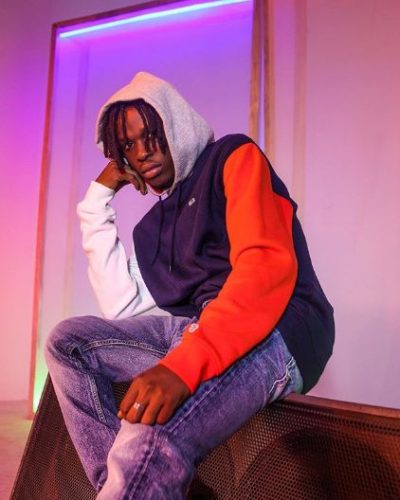 Popular Instagram Celebrity, Abisoye Olukoya Michael popularly known as Oyemykke has a few things to say about Fireboy's appearance.
Taking to his Instagram page, Oyemykke known for commenting on popular and controversial issues on social media criticized the "Jealous" singer's appearance. According to him, Fireboy's music is actually doing better than his face. He added that he doesn't know what the singer looks like as he and other artistes in the industry have the same hair. Oyemykke urged the singer to make sure his songs match his face as he could be the next big thing in the music industry.
Fireboy SHOW US MORE OF YOUR FACE. I am still a huge fan of Fireboy, incredible talented but if I don't say this thing ehn, my heart no go rest. Management , Camera Crew, Get To Work. This guy could potentially be the next Superstar. Fireboy, right now, you are arguably one of the most talented Nigerians out there. No doubt you have one of the biggest albums in Nigeria right now brother. But brother, I do not know what you look like.
Your songs are doing better than your face. Your face should match your songs bro. When I was in Nigeria, I was like 'where is this guy'. Till now, I can't say this is what Fireboy looks like because I don't know. You and five other guys in the industry have the same hair." 
See his video below:
---