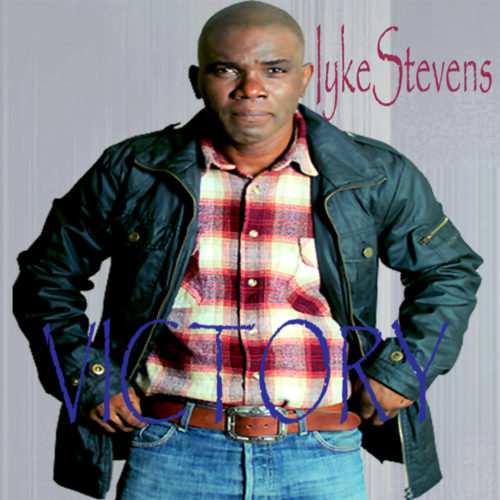 Iyke Stevens (formerly Iyke Uwalaka) had his 1st Album 2007, Afro beat genre. For political reasons, that album was withdrawn and by 2012 he made effort to release another album of western genre tune, but had an encounter with Satan who requested that he has to sign a 15 years deal with him of which Iyke declined and quited music.
He came out with another album by 2014 by a solo effort. A western genre based record "Like A Superfly" (iykestevens.bandcamp.com and distributed by Tjoe records) which record hit a brick wall as a result of poor promotion of that Album. The album was eventually pulled down from all the online stores with the exception of iykestevens.bandcamp.com
Iyke Stevens is out again with "Victory" an Afro beat / Afro fussion album. He stands to be one of the world best originator of unique sounds. He is a producer with a distinct creativity and a song writer with rich substance and motivation driven lyrics. His songs make sense die
Listen to "For Ghetto" off Iyke Stevens' Victory album… Enjoy!
DOWNLOAD "For Ghetto" by Iyke Stevens 
Victory album is currently life on Apple Music store, Amazon, Deezer, iHeart etc. check the bellow links
Apple Music store
https://music.apple.com/ng/album/victory/1485759614?i=1485759616
Amazon Mp3:
https://www.amazon.com/Victory-Iyke-Stevens/dp/B07ZTY4LGX
Amazon Cd And Download:
https://www.amazon.com/Victory/dp/B07ZTXJZJF
Deezer:
https://www.deezer.com/en/artist/6152256?deferredFl=1
iHart radio:
https://www.iheart.com/artist/iyke-stevens-30603785/
Anghami:
https://play.anghami.com/song/61044369
Iyke is the true definition of "die hard"
He is very eclectic, and have lots of flexibility with singing as he does equal justice to both western music and Afro beat in his own style
Iyke believe that his many challanges was with the intent to test his resilience and passion for the path he has chosen.
He said: "My music ambition is a leap of faith, our setback don't define us, our victory does"
---