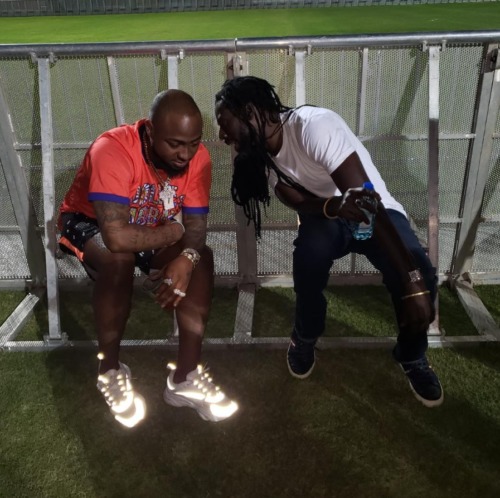 Davido gets a warm welcome from Jamaican music legend; Buju Banton in far away Bahamas.
Nigerian music son; Davido, received a very warm welcome from legendary Buju Banton in Bahama yesterday. Davido who is present in Bahamas for a festival in the Thomas A. Robinson National Stadium today was walked around the stadium by the legend, appreciating the afrobeat superstar and offering words of advice to Davido.
After the warm welcome he gave to Davido yesterday, legendary Buju Banton, through his Instagram page has also encouraged this current generation to foster a good relationship between Africa and Jamaica. He encourages Jamaicans to make a step towards reuniting with Africa as it is the land where prayers are answered. He once again welcomed Davido through the post. He wrote "Africa and Jamaica. We this generation will make this long awaited reunion with each other our life's purpose, let us see the land where our god loves to be and hear our brothers and sisters voices calling All Africans at home and abroad @davidoofficial Welcome!!!"
Both the African singer and Buju Banton are set to shut down the second leg of his "Buju Banton Long Walk To Freedom" tour at the famous Thomas A. Robinson stadium. Buju just got released from prison after a long time in custody, so he decided to set up the tour to feel the love of his music fans in the Caribbean once again. The first leg of the tour which was staged on the 16th of March, 2019 was a total shut down.
---