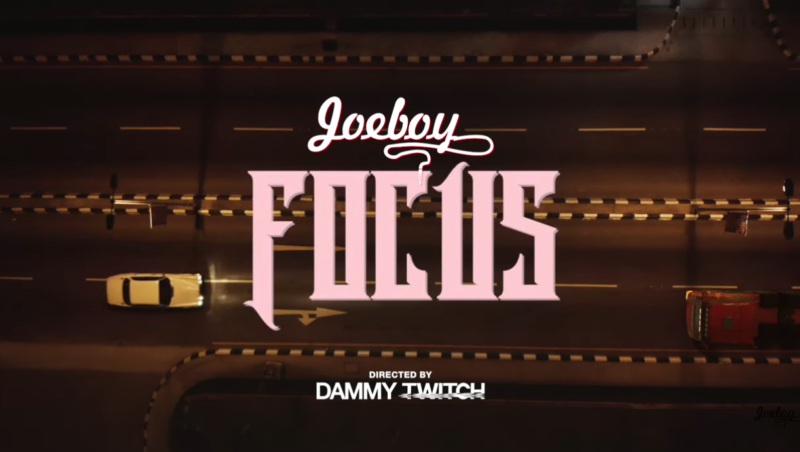 emPawa Presents Focus Music Video performed by the label's music genius, pop-star guru – Joeboy.
With is his newly released debut album still climbing charts and breaking boundaries, Joeboy drops a new music video for a track titled "Focus" off the impressive project.
Focus is a song about unrequited love and a romantic interest not being straightforward about their intentions with you," JOEBOY says, noting that the lyrics were based on situations experienced by one of his producers during the making of his debut album Somewhere Between Beauty & Magic.
Sey you no need to dey buga no no
You no need to dey form
And you only need to let me know
Tori moti
Moti moti moti moti moti
Moti shayo
You driving me crazy
I'm feeling so lazy… GET FULL LYRICS HERE
Joeboy continues his ascent with his debut album, "Somewhere Between Beauty & Magic", a celebration of love in its myriad forms. "Working on this project was life changing — I met a version of myself I never knew before," JOEBOY says of the project, recorded over the last year with a team of producers including such notables as Dëra, BeatsbyKO, Killertunes and E Kelly. "The plan was to come up with a title that best describes love, without actually using the word love, hence Somewhere Between Beauty & Magic. Because love is a perfect blend of beauty and magic." STREAM SBBM HERE
Today the singer shares another exciting music video to thrill his fans and the new gathered audience.
Focus Music Video is a short movie, Directed by Dammy Twitch. The singer and video producer captured the song lyrics in the visual below and also promoted 'Don't Drink & Drive...'
Enjoy!!!