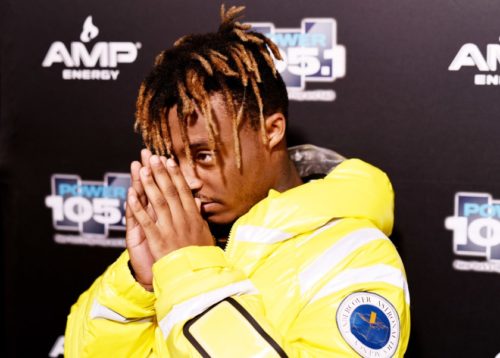 Details about Juice Wrld's death have surfaced and it appears that the rapper may have actually shot himself in the leg.
According to reports, the pilot who was flying the rapper's private plane alerted authorities that the rapper and his crew had guns on them. When they landed, the law enforcement officers from the FBI and FAA were waiting for Juice and his guys. The rapper then swallowed several pills of a painkiller, Percocet just to hide them from law enforcement just before they raided his private plane and this might have eventually caused his death.
An autopsy was carried out on Juice Monday, but additional testing, including toxicology, cardiac pathology and neuropathology are still needed before determining an official cause. It was also revealed that paramedics spent 40 minutes treating him, trying to get his heart to beat regularly. They eventually transported him, at 2:55 AM, to the hospital and arrived at 3:06 AM but doctors at the hospital were unable to save him and pronounced him dead.