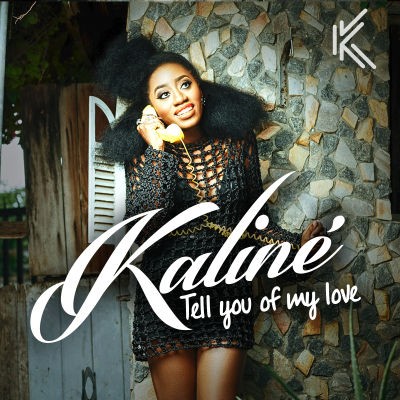 New York based Nigerian born singer, songwriter and pianist, Kaliné has announced the release of her brand new single 'Tell You of My Love' on Tuesday August 18, 2015.
The catchy love tune which was written and produced by her, incorporates Kaliné's jazz, R'n'B, and afrobeat influences.
She also releases Nigeria's first lyric video on her Youtube page for the same song.
"'Tell You of My Love' is just a fun summer tune that celebrates uncomplicated love, It's a reminder that in the midst of life's chaos and unpredictability, love is still possible and constant," says Kaliné. "We shot a lyric video because it's a very exciting trend in global music now", she added.
A graduate of Berklee College of music with a BMus in Film Scoring, she is also an award winning songwriter.  Kaliné has opened for Bob James & Fourplay, Chaka Khan, Angélique Kidjo, Keziah Jones, Bez and Victor Olaiya. She performed at the 2015 Harvard Business School African Business Conference and also performed for President Buhari on his recent state trip to the USA. Several of her songs have been licensed for TV and film including 'Falling For You' licensed for the internationally acclaimed Nollywood movie 'Flower Girl'.
Enjoy!