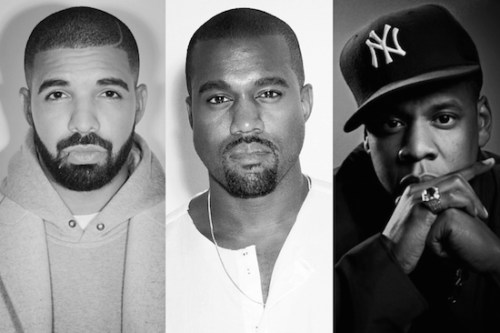 Kanye West has revealed that Drake and Jay Z make him look crazy by ignoring his conversations and being passive-aggressive.
The 2nd part of Kanye West's Drink Champs interview with N.O.R.E and DJ EFN is out and the honest rapper did open up about his mental health state and how every other person tries to make him look crazy whenever he has an opinion they don't agree with.
Everyone knows by now that Ye speaks without exactly filtering his words and has become very comfortable with whatever comes out of his mouth. Although this has landed him in trouble a couple of times in the past, Kanye still goes on using his conversational gift as a Gemini in airing his thought and now he is speaking about Drake and Jay Z making him look crazy.
On Drink Champs, he spoke about how he often sends messages to Jay Z and Drake, but they rarely keep the same energy for him, claiming that they ignore him or act passive-aggressive when he engages them with conversations they're not interested in having.
See post:
View this post on Instagram