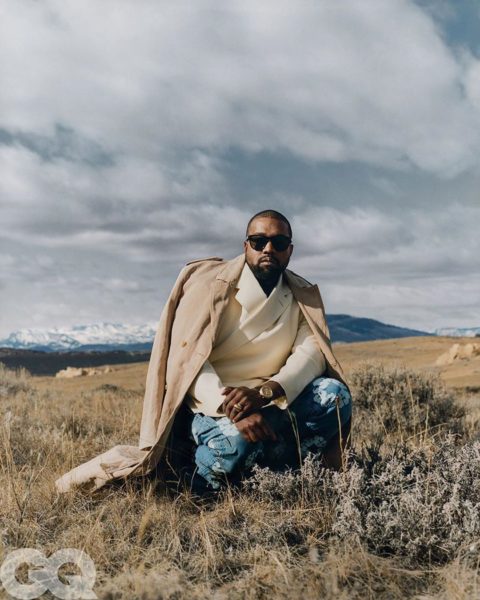 American rapper turned politician, Kanye West was seen shopping for children's clothes after his Twitter rants that saw him call out his wife, Kim Kardashian and mother-in-law, Kris Jenner.
Shortly after his explosive tweets, Kim released a statement explaining that the rapper is bipolar and needs help. However, in photos that have gone viral,  Kanye made a trip to the bank with a friend, Damon Dash who has denied claims that the rapper is "crazy" and slammed Kim Kardashian for suggesting her husband was mentally ill.
Kanye, his friends, and two security guards, were seen heading to a store in Wyoming which is close to his ranch where the star is said to be hiding away from wife Kim. Kanye and Dash were pictured browsing clothes in the store before buying kids' clothes and bags.
In an interview with Page Six, Dash defended Kanye West stating that his friend is not crazy.  "People think he lost his mind just because he cried. The way he lost his mind and jumped on a jet and then jumped off the jet to come back to his 40,000-acre ranch? Yeah, I'd like to lose my mind like that,"
See the photos below: