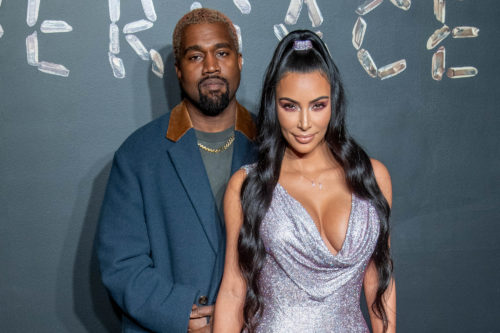 American rapper and presidential candidate, Kanye West has called out his wife, Kim Kardashian, and his Mother-In-Law, Kris Jenner for attempting to lock him up.
The rapper made the headlines yesterday when he tearfully revealed that he almost aborted his first child, North in 2013 during his presidential rally. Shortly after his rally, Kanye took to Twitter to accuse Kim and Kris of trying to lock him up. He also compared his life to the movie Get Out (a movie about an African-American man who is brought to his white girlfriend's family home and uncovers a series of disturbing details about them).
He went ahead to call out Kris over the way she handled his wife's sex tape and Playboy shoot. In the tweets, he also alleged that "NBC locked up Bill Cosby", seemingly in support of the convicted sex offender. A source had told E! News that Kim was "very concerned" for her husband after his recent comments regarding his presidential aspirations made headlines.
The insider said; "She understands that he goes through this from time to time. He's very passionate in everything he does, which Kim respects, but she doesn't always agree with his actions." Another source stated  that "things have broken down significantly between the two of them, and it's happened pretty suddenly."….