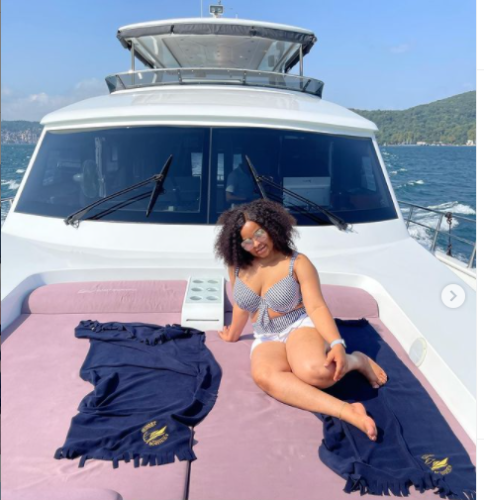 Kcee is in quite a mood today, as he takes to social media to shower praises on his wife in an emotional post.
The entertainer, who flew to Turkey last week to be with his kids and wife, and they have been blessing our timelines with amazing photos ever since.
However, Kcee took to his social media page to singer his wife, Ijeoma's praises. He described Ijeoma as his supporter and strength for the past decade. He also indicated that there is nothing on earth that he would ever compare to her.
So this summer I decided to celebrate the most beautiful woman on earth,my queen,my angel and the mother of my lovely kids.
She has been my strength and my greatest supporter for the past decade. As we about to go inside I celebrate u today,tomorrow and forever and i want to let you knw that there's nothing on this earth that can be compare to u my ???????? @misseijay ??????
View this post on Instagram