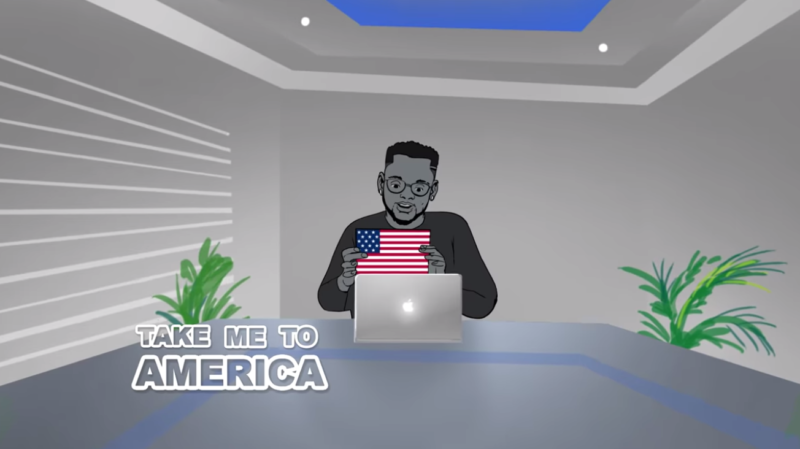 Kizz Daniel – Aii (Animated Music Video)
Off the King Of Love (KOL) Album, Kizz Daniel serves us with the visualizer for the track 'Aii', produced Krizbeatz.
An album which was carefully curated by some of the brightest music heads in the country was upgraded from a 7 track EP to a full-fledged album in a recent turn of events. His prolific track record of not releasing any bad song since his debut into the Nigerian music scene with his Platinum hit love song Woju has earned him the nickname Vado d' great.
Sampling preview of songs from the album such as 'Ada', 'Boys Are Bad' and 'Aii' Kizz has succeeded in stirring conversations on social which has left him as a trending topic on social media for weeks leading up till now. Each track on this 17 songs body of work has its own message of Love.
Watch and Enjoy Kizz Daniel – "Aii Visualizer" below
LYRICS
Aaeeyii
No no no no (it's krizbeatz the drummer boy)
Take me to America
Sexy mamita
Love is love I know, but, this is my message to you
I'm far away, but
I'm still down for you
Say Aii
This is my message to you
Oh my baby look into my eyes
No one can take your place, Aii
This is crazy but look into my eyes (my eyes)
No one can take your place, Aii
It's aii
(No one can take your place Aii)
Call me on the phone
Tell me about your day (ahn ahn)
Are you ok baby
Terrre terrre terrre
I don't mind to be a looser for you (oh no)
It's crazy what I feel for you baby (eh)… Click HERE To Get The Full Lyrics

"Kizz Daniel – Aii [Visualizer + Lyrics]", 3 out of 5 based on 11 ratings.
---