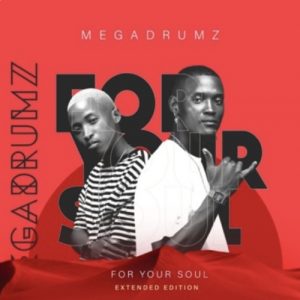 A song from the album has been made public by Megadrumz. He and Lady Du collaborated on the song "Tjina". They performed a fantastic job on it as a team. You shouldn't skip this opportunity.
This month, numerous hitmakers have submitted a large number of songs to the piano scene. Megadrumz made a comeback with the release of a new album, "For Your Soul (Extended Edition)."
Aymos, Murumba Pitch, Nokwazi, Miss Twaggy, Jon Delinger, Nkatha, Mazet, Babii, Ngwazi, Pholoso, Oufadafada, Zanda Zakuza, NtoMusica, Masandi, Achim, Leon Lee, Vincent Zimu, and more hitmakers all contributed to the project, which contained 22 songs. Each of them did an outstanding job on the project.
You can listen to "Tjina" by Lady Du & Megadrumz here.