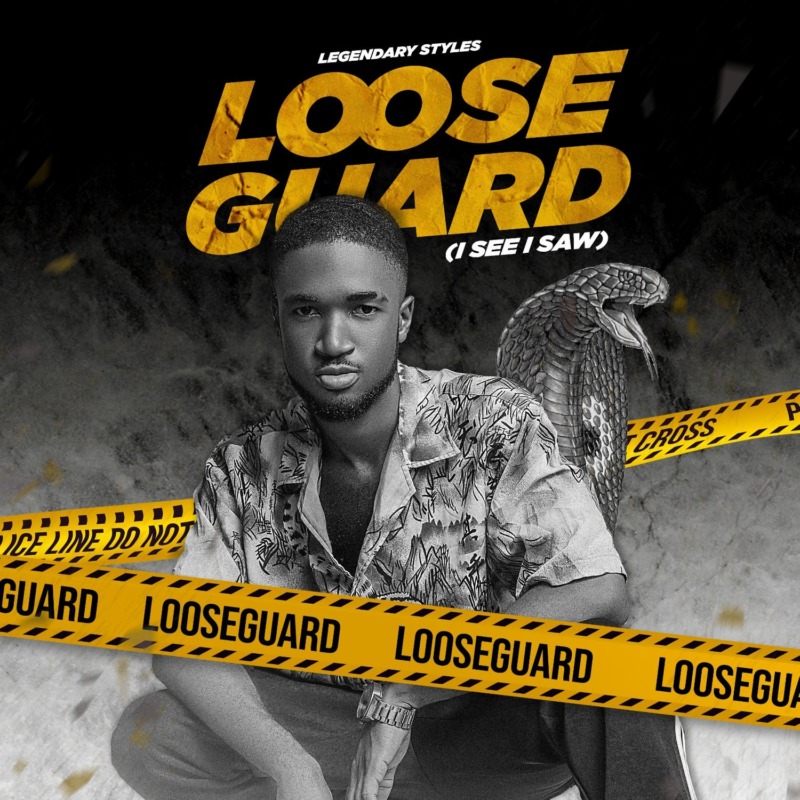 We Present the Viral song "Looseguard (I see, I saw)" by underground artiste, Legendary Styles… Enjoy!!!
Finally the song that has been making rounds, disturbing social media and people's timeline – Looseguard (I see, I saw) is here on Tooxclusive, Legendary Styles traps on this Reflexsoundz produced record.
Warning!!! This an addictive tune that will continue to ring in your brain. It's been on every listener's lips and living rent free in their head.
Listen and Enjoy!
I See I Saw LYRICS
Reflex
I see, I saw
I see snake, agwo
I run, mgbawa oso
I take pen knife, Mma
I cut the head Isi
Snake e me ki die owu
Onwu, onwu, onwu
Ah!
Mma gi odikwa nko
I see, I saw
I see snake, agwo
I run, mgbawa oso
I take pen knife, Mma
I cut the head Isi
Snake e me ki die owu
Onwu, onwu, onwu
Ah!
Snake make you die onwu
Na uwa Chukwu kere E werum joy
Iwu ruggedy ka iwudi John
Show them your identity or else
They go frustrate your life till you join
Odogwu for this chebe Onwe gi
Always pray to God ka inwere onwe gi
Asi agwo na elo 36 million Jidekwe mma gi before ya elo gi
The society is very bad
I break the nasty feelings by smoking loud
Emele anya ura before eye gi red card
Make sure you hold your knife incase of loose guard
I see, I saw
I see snake, agwo
I run, mgbawa oso
I take pen knife, Mma
I cut the head Isi
Snake e me ki die owu
Onwu, onwu, onwu
Ah!
Mma gi odikwa nko
I see, I saw
I see snake, agwo
I run, mgbawa oso
I take pen knife, Mma
I cut the head Isi
Snake e me ki die owu
Onwu, onwu, onwu
Ah!
Snake make you die onwu
(Cough and Sniff)
Ahhh nwanne iwotabe
Opara gara youth service mana olotabe
Ya emecha bata government no wan give am work
Imahusi owu na obidohu yahoo o fuckuola up
Achom situation where every animal face the wrath
Even mosquito me kpam taa mmadu, dem go take am to court
Agwo na onwe ya zuzuo ebejasiaya ti ye n'ime pot
This my thought Ijuomu what, o'situation, it's not my fault
I see, I saw
I see snake, agwo
I run, mgbawa oso
I take pen knife, Mma
I cut the head Isi
Snake e me ki die owu
Onwu, onwu, onwu
Ha!
Mma gi odikwa nko
I see, I saw
I see snake, agwo
I run, mgbawa oso
I take pen knife, Mma
I cut the head Isi
Snake e me ki die owu
Onwu, onwu, onwu
Ha!
Snake make you die onwu
(Sniifs)
Odogwu for this life ahushielem anya o
As e dey be na nani electri ga ashockulipum
Anyhow wey e wan dogoro make e dogoro nwanne
---