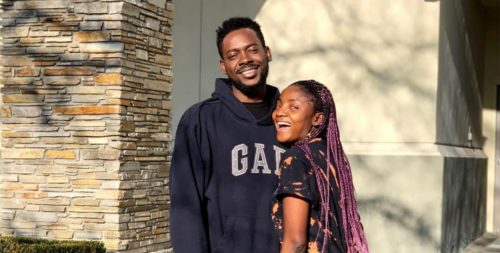 Popular Nigerian LGBTQ activist, Pamela Adie has slammed Simi and other celebrities who apologize for their homophobic behavior or comments for selfish reasons.
Taking to Twitter to react to the backlash that arose from Simi's apology to the community after her husband featured in a queer magazine, she described the act as shameful. Pamela stated that members of the LGBTQ community are not toys that celebrities can use to benefit from projects that are good for their image.
She wrote: "There seems to be a trend of people "apologizing" for homophobic behavior/comments just in time to benefit from participating in things or projects that are good for their image. It's a shameful thing. So, I understand how some may see Simi's apology as one of these tactics.
The truth is that we're sick of homophobes using proximity to the community to further their careers and relevance. We're not toys. Our feelings are real and our lives matter. It needs to stop. I respect organizations that listen and take action; like Quazar."
There seems to be a trend of people "apologizing" for homophobic behavior/comments just in time to benefit from participating in things or projects that are good for their image. It's a shameful thing. So, I understand how some may see Simi's apology as one of these tactics. 1/2

— Pamela Adie (@biwomdz) August 5, 2020
The truth is that we're sick of homophobes using proximity to the community to further their careers and relevance. We're not toys. Our feelings are real and our lives matter. It needs to stop. I respect organizations that listen and take action; like Quazar. 2/2

— Pamela Adie (@biwomdz) August 5, 2020
So it was true that he interviewed for Quazar….hmmm. I tot it was false and it's interesting to see that he's edited his caption on IG and he's not on their page or website as a result of people speaking up about timing. Not sure what to make of it but time reveals all. https://t.co/u2kWMeglQC

— Pamela Adie (@biwomdz) August 5, 2020