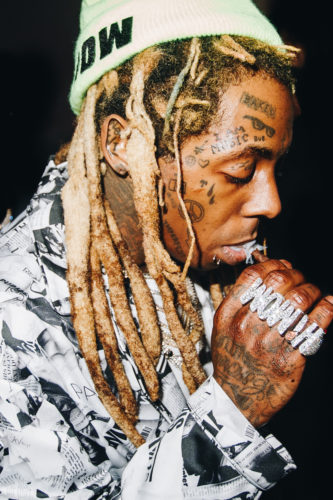 Lil Wayne has let out his mental health issues in the past, sharing on both his track "Let It All Work Out" and Solange's "Mad," that he attempted suicide in the past.
All thanks to off-duty cop, Robert Hoobler, who responded to the 911 call and rushed the badly-wounded boy to the hospital, the future Grammy-winning rap superstar would've bled to death in his mother's apartment.
For decades, Lil Wayne had claimed that the incident was an accident. But on recent songs such as Solange's "Mad" and Tha Carter V cut "Let It All Work Out," he has strongly alluded to it, in fact, being a suicide attempt.
When I was 12 years old, the school year was kinda ending. was giving us half days on a Thursday and a Friday … But what I would do was, just telling moms that I only had half a day on one of those days. So therefore I stayed out the rest of the whole day like it was a full day.
When I got home on … I got a phone call from my aunt. She was like, 'She found out. Boy, you 'bout to get your ass kicked. All that rapping, she 'bout to take that rap folder, she about to throw that shit away.' So all that had built up me.
I hung up the phone, thoughts everywhere. Main thought was, 'I'ma show you.' So I picked up the phone, I called the police … I went into her bedroom, grabbed the gun and I already made the phone call.
Biggie's was on … I was just looking in the mirror-like, 'You know what?' Start thinking I had to get myself mad and I noticed that I didn't have to — that's what scared me. How I knew I had mental health problems was I pulled the trigger.