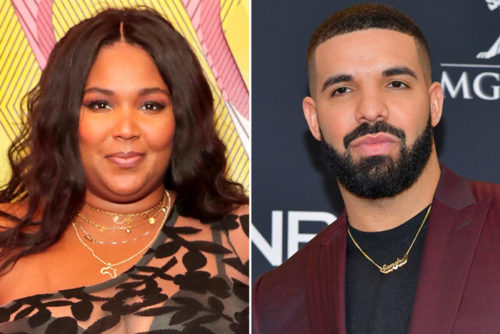 Lizzo has revealed that Drake reached out to her following the release of her new single.
The track, which features Cardi B, had a very strong debut on the charts, peaking at #4 in its 1st week out. In her verse, Lizzo cheekily says, "No, I ain't fuck Drake yet," and it appears as though the rapper reached out about the lyric.
I have heard from Drake. But that's all I'm gonna say on that. OK, so the original line was, 'No, I ain't fuck Niall yet.' The label said it was a little bit provocative. So I changed it to Drake, a safer bet.
Lizzo didn't reveal what Drake told her about the track, but they have been in touch or, at least, she says they have been.