Joeboy Likkle Riddim Lyrics.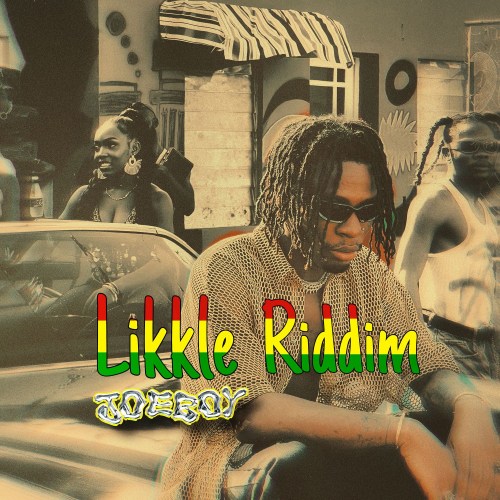 Likkle Riddim Lyrics, Song Written by Joeboy Pon Deck, Produced by P.Priime.
A deft blend of African and Caribbean vibes that's sure to get waistlines moving from Lagos to Kingston, the track combines Joeboy's patois-inflected lyrics and soulful production from P.Priime for an all-out bashment party banger. Enjoy!
LYRICS
Aha (ei)
Aha (ah)
She got a man now she wanna get down
Wanna party till the sun goes down tonight
And me I got a girl and I don't really mind
Me I just want to grab your waistline tonight
Oh yeah yeah (yo)
The way you whine your body pon me
Dey make me want to ** you mami
Omalicha nwanyo nwanyo
The way you whine your body Pon me (yo)
Dey make me want to dash you car key
Omalicha nwanyo nwanyo
Ooou yeah yeah
I just want some Likkle Likkle fun
Likkle likkle flex
Likkle likkle whine
Likkle something tonight
Oh na na na
I just want some Likkle Likkle whine
Likkle likkle fun
Likkle likkle flex
Likkle something tonight
Ah ya ya (yor)
I got a girl but I wanna get down
Wanna party till the sun goes down tonight
And sheeee
Got a boy but she don't really mind
She just want to
Ride on something tonight
Ooou oou oou
The way you whine your body pon me
Dey make me want to ** you mami
Omalicha nwanyo nwanyo
The way you whine your body Pon me
Dey make me want to dash you car key
Omalicha nwanyo nwanyo
Oou yeah yeah
I just want some Likkle Likkle fun
Likkle likkle flex
Likkle likkle whine
Likkle something tonight
Oh na na na
I just want some Likkle Likkle whine
Likkle likkle fun
Likkle likkle flex
Likkle something tonight
Ah ya ya (yor)
I just want some likkle likkle fun
Likkle fun Likkle fun fun
Likkle likkle fun
Likkle fun likkle fun fun
likkle likkle fun (yor)
Likkle fun Likkle fun fun
Likkle likkle fun
Likkle fun likkle fun fun
I just want some likkle likkle fun
Likkle fun Likkle fun fun
Likkle likkle fun
Likkle fun likkle fun fun
likkle likkle fun
Likkle fun Likkle fun fun
Likkle likkle fun
Likkle fun likkle fun fun
Joe Joe Joeboy 'pon deck