Last Updated on Jun 18, 2022 | 13:23 by Tommy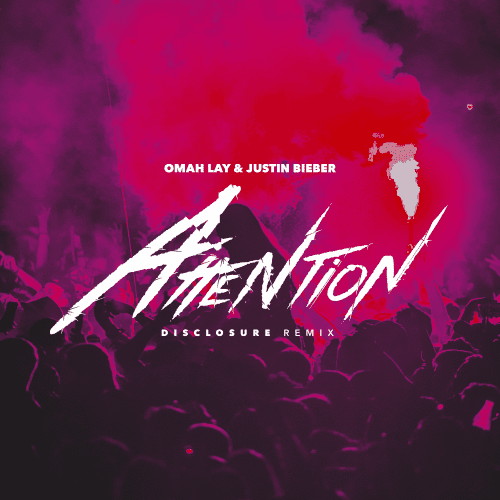 Listen to Omah Lay with Justin Bieber "Attention (Disclosure Remix)" below and also STREAM HERE.
New Music, Nigerian signer, Omah Lay and Canadian singer, Justin Bieber join forces once again to deliver the Disclosure Remix of their collaboration titled, "ATTENTION".
Enjoy!!!
Attention (Disclosure Remix) LYRICS
Lately I've been losing my mind
Certain things I can't find
In the Middle of the night
I'm still up I'm still trying to decide
Should I drink up
Smoke up
I need some
freedom
Freedom ah!
In my life
Should I drink up
Smoke up
I need some
freedom
Freedom
Show me a little attention
a little attention
Show me attention
Show me a little attention yeah
Show me a little attention
little love and some affection on the side
little trust and some passion would be nice
Its all I desire
I need it I cannot deny
Oh a
I don see something
For my eyes only
Ain't no emoji
Can tell how I feel
Ah
Ain't no emoji
For my eyes only
Show me a little attention
a little attention
Show me attention
Show me a little attention yeah
Show me a little attention
Lately I've been losing my mind
Searching things I can't find
In the Middle of the night
I'm still up I'm still trying to decide
Should I drink up
Smoke up
I need some
freedom
Freedom ah!
In my life
Should I drink up
Smoke up
I need some
freedom
Freedom
Show me a little attention
a little attention
Show me attention
Show me a little attention yeah
Show me a little attention