M.I Abaga Wande Coal The Love Song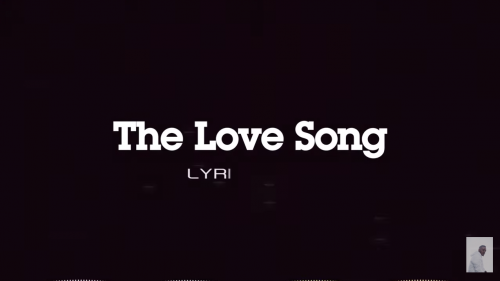 The Love Song by M.I Abaga featuring Wande Coal.
Taken from M.I Abaga's new album 'THE GUY', We present to y'all The Love Song official Lyric video and Audio.
On his 12th project, The most decorated rapper in Africa infuses hip-hop with elements of Afropop, amapiano and highlife whilst addressing themes such as legacy, mental health, masculinity and romance.
LYRICS
Intro
They, they don't know
Iskaba
Chill chill chill
Chorus – WC
Ahhhh kilode
Omoyen fe ma pami ye
(Iwo gan gan gan lo fe pa mi)
Aduni mi ni ahhhh kilode
Omoyen lo ma pami ye (O fe pami ye)
Ebami wami pomoyen ni
Ahhhh kilode
Omo yen gan ma pami eh eh
Omo yen gan lofe pami
Ahhhh kilode
Shomo yen lofe pa e?
Pami hmm hmm
Verse 1 – MI
(Hmm no lie) pa mi
Allow me to Introduce you to the love of my life
Love her more than I love life
Yo that's wifey I feel nice
Swear down that's my guy my ride or die my confidant
Gave her old school game that Donkey Kong
I found me a t?n yeah who said that it can't be done
H?r smile just dey calm me down
I use to feel like I don't belong
But now I feel like I'm the chosen one
Time I hold woo I'm done
When you hit a whole and whine
Now you feeling like you're the only one
Live life like you always young
But MI get sense to be done
That one she the girl she the one
That girl she the girl she the one
Chorus
Ahhhh kilode
Omo yen fe ma pami ye
(Iwo gan gan gan lo fe pa mi)
Aduni mi ni ahhhh kilode
Omo yen lo ma pami ye (O fe pami ye)
Ebami wami pomo'yen ni
Ahhhh kilode
Omo yen gan ma pami eh eh
Omo yen gan lofe pami
Ahhhh kilode
Sho'mo yen lofe pa e? hmm pa mi hmm hmm
Verse 2 – MI
For the girl with the brown skin
Omo amma scale up the mountains
Just so you can know that you found him
And you always safe around him yeah
You don't have to be alone anymore
I'm here and I gat you
Yeah
Wande-Coal
Kilotunde kilotunde
Iyalaya anybody tole bamise
Mo ni iyalaya anybody tole bamise
Mo ni babalaya anybody to ba bamise
Anybody toba fun won
Eh eh Babalawo gbe
Kan mi so fu Baba Wande
Pe mi ni Baba Wande…