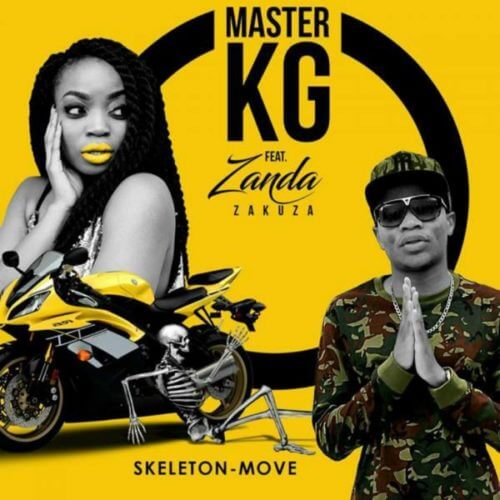 Master KG "Skeleton Move" featuring Zanda Zakuza is one the hottest single on the continent right now and at the request of Master KG we have made the song available to the Nigerian audience to listen and feel the infectious hit single.
Skeleton Move is one of the many house music singles that have found their way into our hearts in recent times and House is one of the major genres of music in SA, we hope the likes of Niniola can continue to make us proud on that front from Nigeria.
The track is a melodic house banger that has been growing in popularity since it dropped earlier in the year. It's the type of song that your friend is likely to have on repeat not just during the festive period but in other times of the year, and as a result, you have no other choice to fall in love with it because it's highly addictive and pleasant to the ears.
Listen to Master KG "Skeleton Move" and share your thoughts in the comment section
For everyone that likes to sing "Bode Thomas" here are notable lyrics below
Quotable Lyrics
No matter where you go
Remember the road that will lead you home
Wanetwa mos, wanetwa mos
No matter where you go
Remember the road that will lead you home
Wanetwa mos
Wanetwa mos
That will lead you home
That will lead you home
Wanetwa mos
Wanetwa mos
Wanetwa mos
Wanetwa mos
Wanetwa mos
Remember the road that will lead you home
Wanetwa mos
Wanetwa mos