The Mayor of Lagos is basking in the love from Wizkid FC after revealing his Top Project of the year.
Mayorkun is surprising being hailed by many after he revealed his Top Project of the year 2021 on Snapchat.
From the list, Mayorkun's Top projects are; Back In Office (By Mayorkun),  Sorry I'm Late (By Buju),  Made in Lagos (By Wizkid), We all alone in this together (Dave) and Donda (Kanye West).
This list shouldn't have stirred controversy, but it did because Davido's "A Better Time" didn't make the list. Social media users are surprising not bashing him even if he is known to be Davido's protege.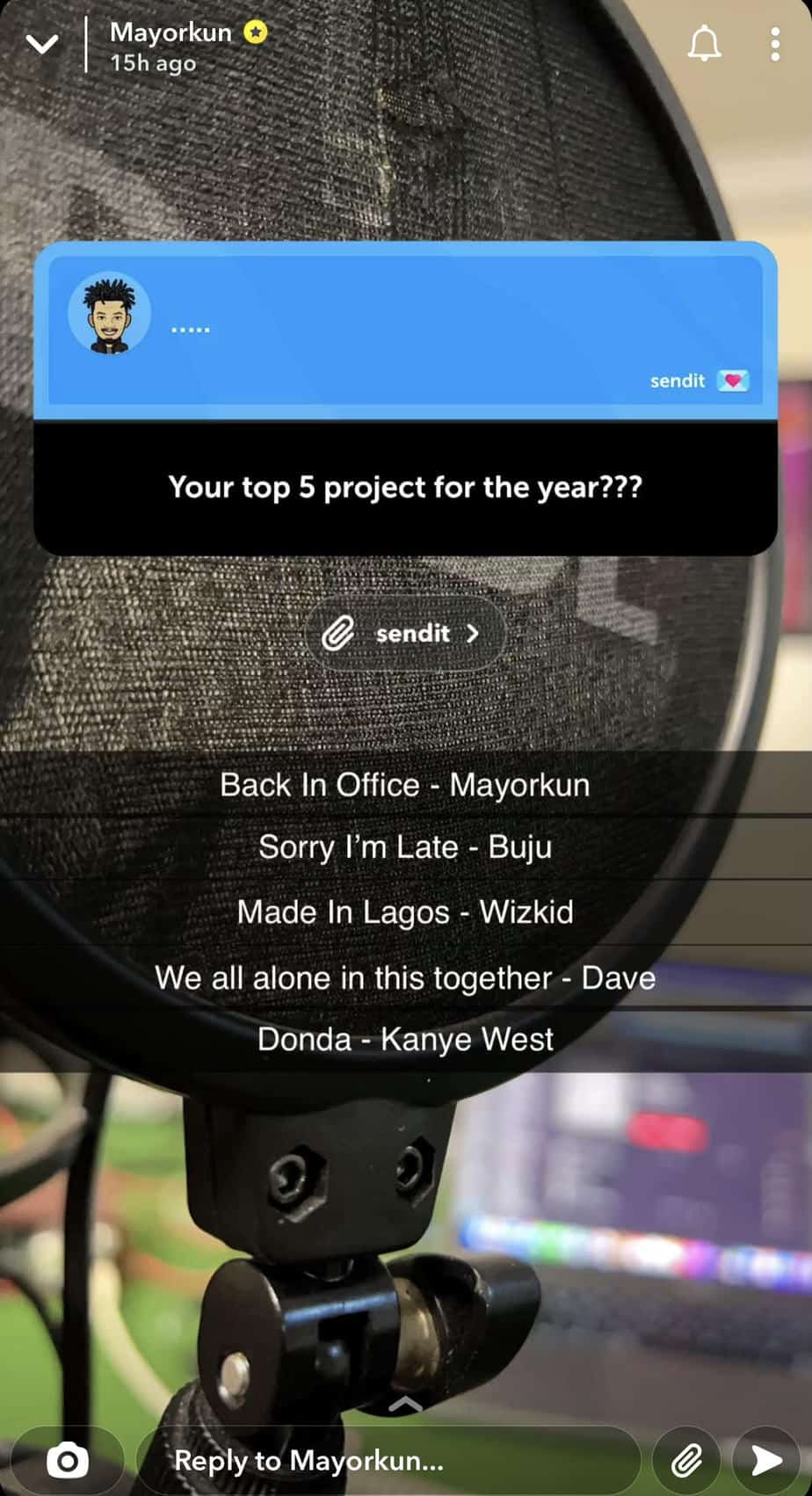 Wizkid's fans left comments that Mayorkun is speaking the truth and Davido's "A Better Time Album is trash".
30BG at first was quiet about the list wahala, but they are currently dragging Mayorkun for rubbishing Davido's album and himself. They informed him that his son with Davido  (The Best ) off the same project is also worthless since #ABT didn't make his list.
Read their comments below;