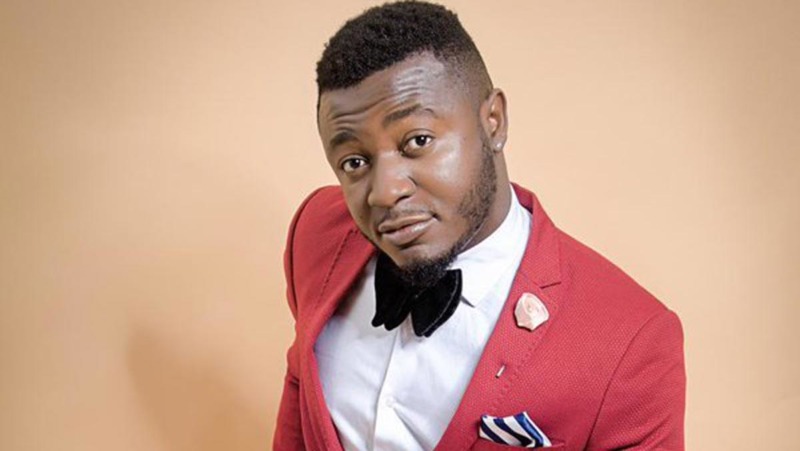 Sensational singer, MC Galaxy has been lambasted by Nigerians for spraying money at protesters in Lagos. 
The singer was said to have stormed the Lekki protest with a convoy and started sharing N200 notes for those around. However, this action garnered angry reactions from Nigerians who took to Twitter to slam him for his "stupidity". According to them, it is irritating that he would take the protests as a joke while people are dying.
See the posts below:
MC Galaxy hasn't dropped a single #EndSARS tweet but thinks it's appropriate to go and start throwing money at protest grounds. Such an illiogical fellow

— YG Tha' gOD (@YG_Tha_gOD) October 15, 2020
It's irritating that a lot of people are beginning to take this protest as a joke.Yesterday Mc galaxy sprayed money at the protest? ffs.People have died. A lot of people put their lives on the line. This is NOT A JOKE!!we are out to protest. No loose focus ?#EndsSARS#EndSWAT

— Debs (@therealwarri2) October 16, 2020
People are dying and are still dying but someone thinks he should come and show off N200 notes at a protest ground.

Don't try it again!

— LolA With The Duffle Bag… (@L3galtool) October 15, 2020
MC Galaxy must really be daft! If he wants to donate money he should have done it through the right portal. Set awon yeyebrities! #EndSWAT pic.twitter.com/2yuWuZ38ze

— Gwennie (@pharmyogi) October 15, 2020
Na today I know how stupid mc Galaxy is
Sharing money at a protest ??????
Anyway they don pursue am like goat
We moved ?????? #EndPoliceBrutalityInNigeria

— #ENDSARS? #StopRapingWoman#BLACKISKING?? (@AnjollinaN) October 15, 2020
MC Galaxy got to the protest only to spray money in the air.

Isn't this stupidity? #EndSARS

— Son Of Uma ? (@paulworduma) October 15, 2020
Anyone that knows MC Galaxy should tell him what he did yesterday should never repeat itself, ever. He's an idiot. Spraying money at protesters? Goddamit ??????#EndSARS

— Muhd'Monsoor (@Teeniken) October 16, 2020
MC Galaxy, that was just foolish. How do you think? Spraying money at protesters, are you a cow? Bia better remain at home if you're not contributing sense #EndSARS

— Maybe: Baida (@badbaida) October 16, 2020

"Mc Galaxy Dragged For Spraying Money At EndSARS Protesters In Lagos", 5 out of 5 based on 1 ratings.
---