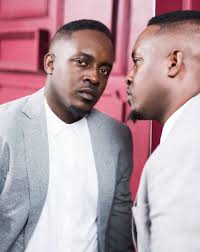 MI Abaga has slammed Lawyer and Minister of Labour and Employment, Festus Keyamo over his remark which supports the Social Media Bill.
Festus Keyamo who came under fire for his remark on the Social Media Bill proposed by the parliament to hinder or stop false news about the government. The lawyer explained that the so-called Social Media activists that have condemned the bill should unblock and apologize to those who irritate them with their comments. He advised them not to complain as they are not practicing what they preach.
Those so-called overnight Social Media 'activists' who oppose the Social Media Bill should first stop blocking those who irritate them with insults, unblock all those they have blocked and apologise to them. You can't be intolerant and ask others to be. Practice what you preach.
MI Abaga however, like Simi  slammed Keyamo over his remarks on the topic. According to him, blocking people doesn't infringe anyone's right to say what they want to say.
I'm sure you can see the difference esteemed sir. Blocking people (which is so much fun by the way) doesn't infringe on the other persons right to say what they want to say.. I don't have to listen to you isn't the same as I won't allow you speak #SayNoToSocialMediaBill
I'm sure you can see the difference esteemed sir. Blocking people (which is so much fun by the way) doesn't infringe on the other persons right to say what they want to say.. I don't have to listen to you isn't the same as I won't allow you speak #SayNoToSocialMediaBill https://t.co/Ci0fVOMYON

— Yung denzL (@MI_Abaga) December 3, 2019
---