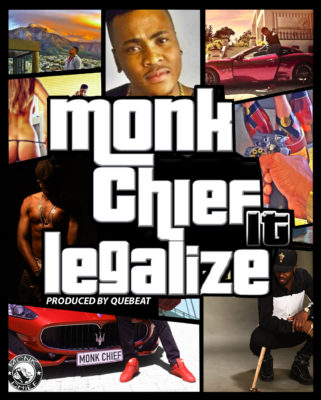 Following the successes of his previously released singles "Conga" and "No Lie', emerging music sensation, Christian Ojeme popularly known as Monk Chief is here with a brand new record and video titled "Legalize it".
Monk Chief's sound is a fusion of R&B, Pop and House genres. Often creating his own audial and visual projects from scratch, he makes sure to incorporate his authentic style, undeniable charisma and unique voice into each project he touches. Monk Chief started out as a composer but before long found himself in the spotlight as a singer.
Quebeat produced "Legalize it", while the video was directed by Monk Chief himself. The video, which was shot from a POV angle, features a lead cameo from HKN Music's Danagog.
[youtube]https://youtu.be/GLUvY7lGjVw[/youtube]
Get audio below