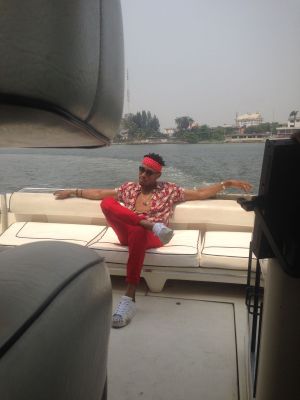 Mr 2Kay is set to release a new EP titled, 'Count It All Joy'. The project will be the first set of work he will be putting out in the new year, 2016, after which he will be releasing a new album in September.
Without a doubt, Mr 2Kay had an action packed 2015, enjoying rave attention for his songs such as "Bad Girl Special Remix, (featuring Seyi Shay and Cynthia Morgan)" "Who No Like Better Thing," and "Moniegram" (featuring Timaya). He also performed at most of the top-rated events in country and won several awards including an NEA, Niger Delta Advancement Award and not forgetting – two nominations at the Headies amongst several other achievements.
On Sunday, January 3, Mr 2Kay, real name, Abinye David Jumbo via his Twitter page, said, "My EP will be called 'Count It All Joy.' I have a body of work for my wonderful fans to enjoy." Meanwhile, he will be releasing the EP inspired single, "Count It All Joy" on 1st February and followed by the EP. The project will be made up of 6 songs and 2 bonus tracks from his hits from 2015.
Mr 2kay worked with his longtime producer and friend, Orbeat to create the lead single, "Count It All Joy" amongst other songs from the coming EP.
For the record, Orbeat is the production brain behind songs like "Sanko" (Timaya), "Soke" (Burnaboy), "Jam It" (DJ Xclusive featuring 2Baba and Timaya) to mention a few. It may also interest you to know that Mr 2Kay gave the producer his first major break in Port Harcourt where he produced Mr 2Kay's first ever single, "Run This Town". This song in return gave 2Kay his first major recognition on the mainstream, as it enjoyed heavy rotation in PH and its environs.
Apart from Orbeat, the 'Count It All Joy' EP, will also feature productions by UK based producers called Team Salut, and Grafton's in-house producer, Ayzed as well as, Hans Mills, Cordless .
Further commenting on the coming project, Mr 2Kay said, "This body of work (Count It All Joy EP) that I have put together, is just to make my core fans feel the old and new me. The lead single of the EP tells my story because I have seen 'zero' and I have also seen 'Hundreds'. I just pray that God bless our hustle. Say 'Amen' if you believe no man can pull you down."