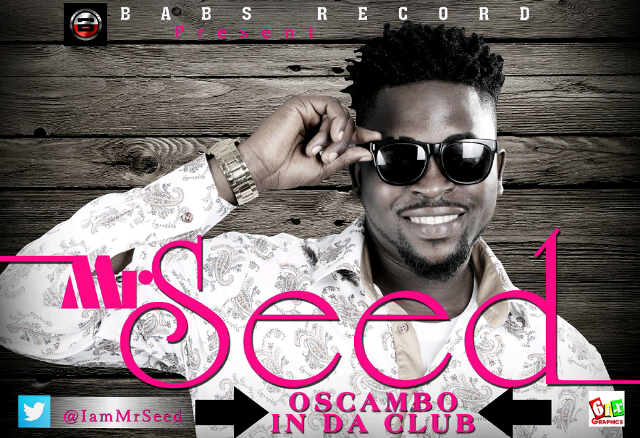 The Hottest New Sensation to hit the Nigerian Music scene is none other than Versatile Afro Pop Artist Mr Seed. Mr Seed is a talented artist with a versatile style, whose passion for music lead him into the studio. Ever since creating his first single, he has been unable to part with his love for creating good music. Mr Seed continues to trend in the music game holding his own on collaborations with artists like Vector, Sean Tero and more.
He also continue to thrive creatively working with some of the hottest producers in Nigeria. Signed to Babs Records, he recently released a hot new video for his monster hit single "Troway" ft Vector, and upon its release the video has been receiving great accolades as well as massive airplay on top TV stations and Music programs across the nation. He followed up the single with another feel good track titled Bamijo, and now he is out with Oscambo. Oscambo is a playful track and a definite party rocker.
Judging from the raw talent detected in the music he has been putting out, Mr Seed is definitely one artist you need to watch out for. It is without a doubt that he plans to stay in the music game for a very long time.
---