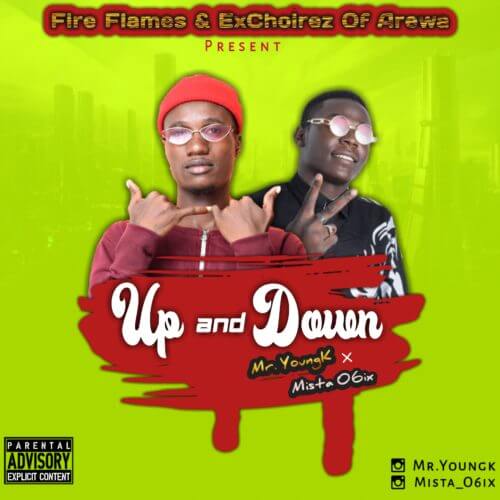 ExChoirez Of Arewa, Fire Flames are two standard record labels from the Northern Part of Nigeria, Kebbi State but based in Abuja, These two Upcoming artists from the above Record Labels mentioned, Mista O6ix & YoungK are both AfroPop Killers and at the same time Indigenous Rappers, who were lyrically good and popularly known in the North.
Mista O6ix is an artist of ExChoir that was signed since 2013 under the Management of C.P Sarjent ExChoir Music while Mr. YoungK from fire flames soldiers was signed sir one talks since 2014 and also they were born in Kebbi State… Here they came with the song titled "UP AND DOWN" at the same time a message for our upcoming artist that believes on one cannot make it, without being in a wrongfully direction.
Listen!!

"Mr Young K x Mista 06ix – "Up And Down"", 1 out of 5 based on 5 ratings.
---