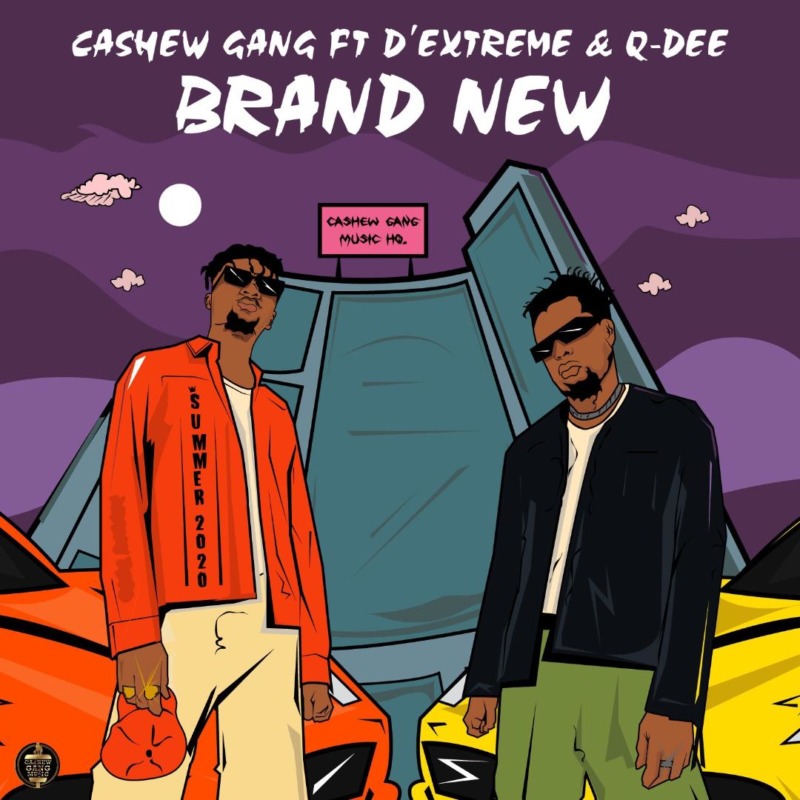 The highly anticipated single, "Brand New" from Cashew Gang has arrived and we are so thankful for it. The post-summer jam features one of Nigeria's ace producer, Extreme Beatz, and talented, indigenous rapper, Q-dee, under the record label Cashew Gang.
Produced by Extreme, who has worked with top artists from Falz, MI, CDQ, Ycee, DJ Big N, BOJ, Dark Poet, Hot Kid, Terry Apala to mention a few; the sounds are a mélange of reggae, rap, afro-pop, jazz and an energetic, Nigerian rhythm engineered to transport you to a soulful realm.
In the lyrics, the duo urges their love interests to avoid flimsy distractions by taking a firm stand in their relationships, which promises to be rewarding. Recorded during the lockdown and inspired by the sensationalism that accompanies social media apps, the song tells an introspective story of unrequited love, hope, and commitment.
The last time we heard from the Gang was in August of 2019, when they hit the airwaves. with their entertaining, summer track "All Day Vibes" featuring vocalist, Ezzie Wonder, Rapper, Q-dee, and producer, Extreme.
"Brand New", has been described by many as fresh, bold, and harmonically- rich. The gang definitely wasn't joking when they hinted that they had something up their sleeves. If you are a sucker for good, banging music, then trust Brand New on this one.
Cashew Gang – Brand New ft. Extreme Beatz & Q-dee
---