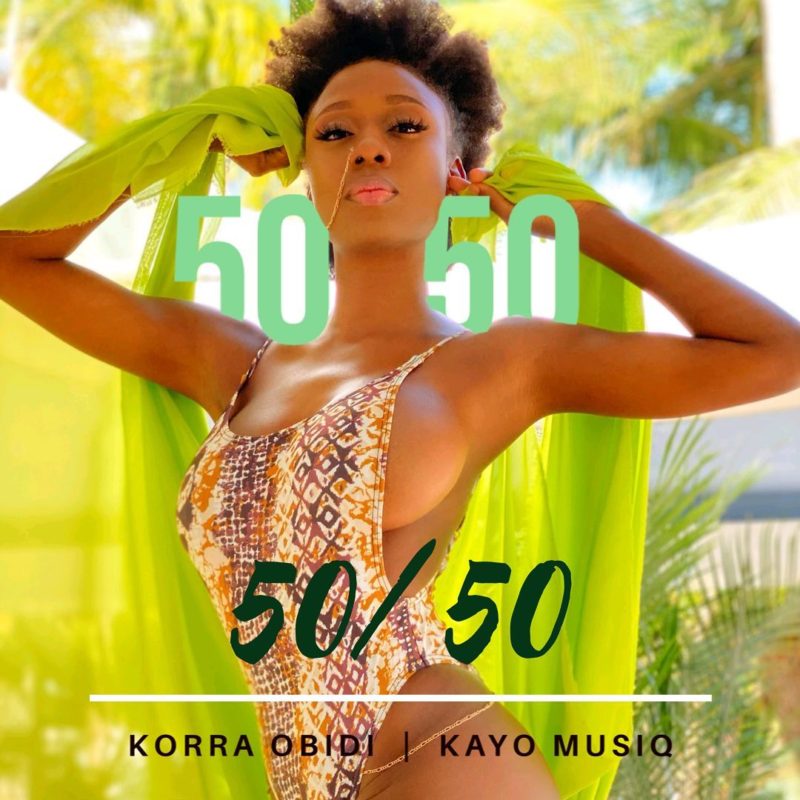 After dueting with Kenya's Victoria Kimani on the empowering afro-pop anthem "Vibration", pop superstar Korra Obidi kicks off 2020 with a sugary pop number titled "50/50".
Produced the raved Kayo Musiq, and co-written by Beyonce's "Drunk in Love" writer Brian Soko; "50/50" is housed on Korra's forthcoming extended play titled "Sounds from the Throne Room", which is slated for an early 2020 release. "Sounds from the Throne Room" would be Korra's second E.P, following the success of her debut "Woman Power Series" body of work.
On the audacious offering, Korra demands she is met half-way and sings, "Show me whatchu bringing to the table, 50/50 meet in the middle…". Korra has teased the music visual for the song and is set to be premiered in days. "50/50" is available on all music stores and platforms.
STREAM BELOW!
[youtube]https://www.youtube.com/watch?v=rwldt0_eeKU[/youtube]