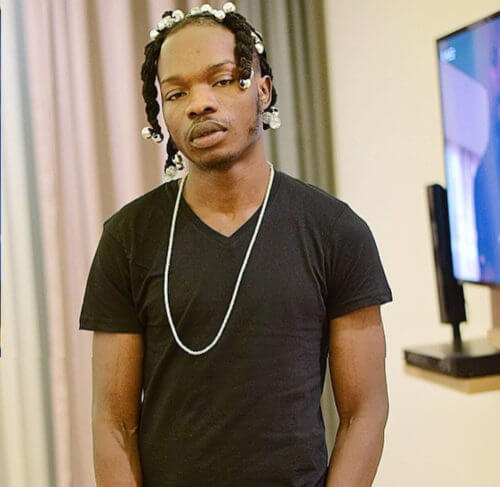 Sensational singer, Naira is currently being dragged left and right by Nigerian  Twitter over his insensitive remark about the coronavirus.  
Nigerians are beginning to panic as the coronavirus cases continues to increase at a fast rate. While other celebrities have used their platform to create awareness for the coronavirus which has been declared a pandemic by the World Health Organization (WHO), Naira Marley seems to be quite unfazed about the current situation in the country.
The "Soapy" singer took to his Twitter page today where he made a very bold declaration about the virus to his thousands of followers. He asked them to retweet if they do not believe in the virus.  "Retweet if u don't believe in CoronaVirus".This statement angered a lot of Nigerians and as they took to Twitter to bash him for his insensitive tweets.
Retweet if u don't believe in CoronaVirus

— nairamarley (@officialnairam1) March 23, 2020
See some of the reactions below:
Naira Marley has always been disgusting, don't know what you niggas were 'stanning' from the onset.
Be giving stupid people the gal and audience to show their stupidity

— Tooru Oikawa (@tonyvodkaa) March 23, 2020
You are dumb and dull to expect better from Naira Marley. He called girls puta and you all danced but you are here now expecting him to act sane, not possible.

A lion can never give birth to a goat, nothing sensible can come out of Naira Marley's tweet or speech..it's expected

— Lola Okunrin (@lollypeezle) March 23, 2020
Zlatan ibile : No one is as stupid as I am

Naira Marley : Hold my beer ?????

— ALHAJI JAFAR (@Aj_Watches) March 23, 2020
Naira Marley is a compound idiot.

— Tosin Olugbenga (@TosinOlugbenga) March 23, 2020
Problem with people like Naira Marley is, once you feed their Fire, you'll never be able to quench it, Na una do una selves this thing.

— Pj McSauce (@asiuolssim) March 23, 2020

"Naira Marley Dragged On Twitter Over Insensitive Remarks About Coronavirus", 5 out of 5 based on 1 ratings.
---