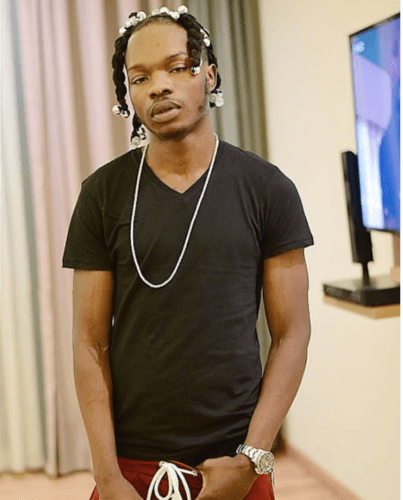 Naira Marley has expressed his desire to go back to jail to help some guys he met while he was there.
The singer/rapper who just got released by men of the Economic and Financial Crimes Commission (EFCC) after he was picked up last month at his Lekki home in relation to internet fraud was released on Friday 14th of June after spending almost a month in custody.
Naira has revealed he met a particular guy in jail who has been in jail for over 9 months without being given a chance to appear in court, he also talked about another who has been put in jail just because he refused to leave the daughter of a rich woman after so many warnings.
He has revealed he is willing to help these guys and hopes other Nigerians help him in his quest to have them regain freedom.
He wrote; "I have to help a lot of niggas in jail. i met one guy, he has been in jail for over 9 years but never been to court, as in they haven't even found him guilty yet. what if he is not guilty?
"I met another nigga in jail. Been in jail for over  2 years because he is in a relationship with one rich woman's daughter and the woman locked him up for not leaving her daughter. I can't change Nigeria but together we can."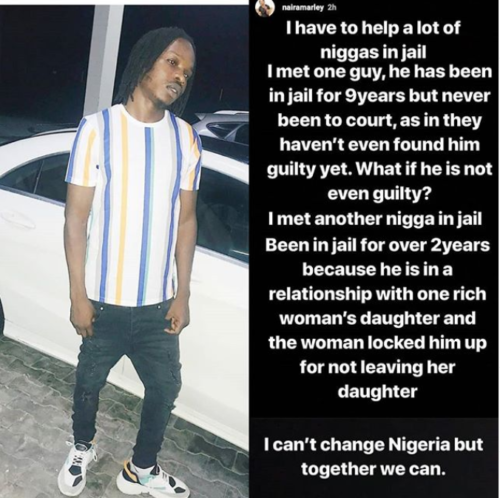 "Naira Marley Reveals He Is Set To Go Back To Jail On A Mission", 5 out of 5 based on 1 ratings.
---