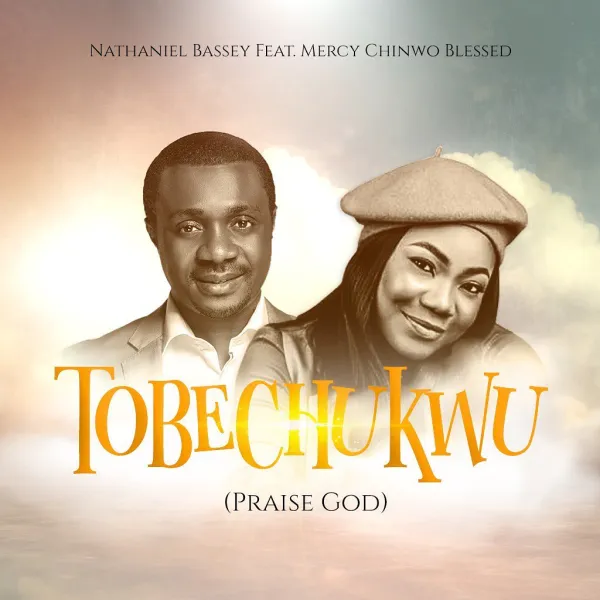 Nathaniel Bassey teams up with Mercy Chinwo for the release of this praise song title "TOBECHUKWU". The song which means Praise God, is a reminder of God's goodness, a joyful and danceable song that expresses gratitude for God's goodness and kindness.
TOBECHUKWU is an Igbo language that means PRAISE GOD, Nathaniel Bassey in conjunction with Mercy Chinwo dedicate this song to those that God came through for, the people he rescued, blessed and protected from evil. If you do not have anything to 'tobe' (Praise) God, sings this song with faith and very soon blessings will come your way.
"Sing, O heavens, for the Lord has done it! Shout, you lower parts of the earth; Break forth into singing, you mountains, O forest, and every tree in it! For the Lord has redeemed Jacob, And glorified Himself in Israel." ??Isaiah? ?44?:?23? ?NKJV??
"Tobechukwu" (Praise God) encourages listeners to express their gratitude and joy through song and dance. It is a beautiful testimony of faith and love, and will be sure to touch the hearts of people around the world. Let's all thank God for His unending Goodness and Kindness. This is a lovely record by Nathaniel Bassey and Mercy Chinwo and a must have!