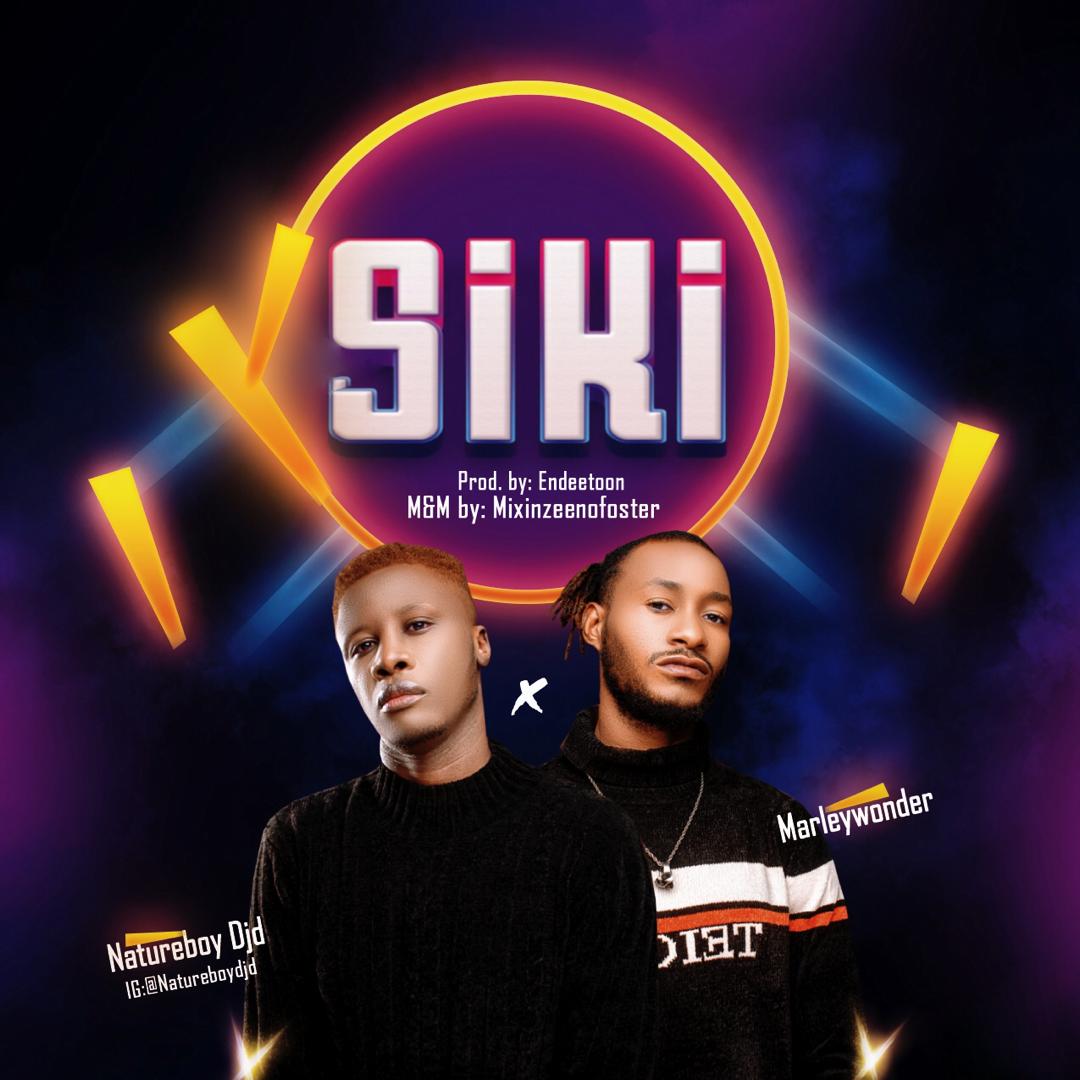 Natureboydjd releases a brand new single titled "Siki" featuring talented singer Marleywonder.
"Siki" is an Afro hi-life record with melodious tune and strings. Produced by EndeentoneBeatz, Mixed by Zeenofoster you will fall in love with this song at first listening, the beat, melody and lyrics blends perfect.
Natureboydjd is a talented Recording and Performing Artist, an All Round Entertainer. He got a huge passion for music and entertainment, his main focus has always been to touch people with his sound and music creatives (Lyrics and melody). Natureboy Djd's last release was 'Nigeria Go Better' a song of hope which is still making the rounds on Apple Music. He loves Afrobeat and wants to contribute more to the genre in his own little way with his Talent.
On this new song Natureboydjd joined forces with Wondermarley to deliver a perfect mix of Afrobeat and Hi-life tune – "Siki". They switch between the Igbo and Yoruba vibe. The song talks about a lady's irresistible beauty. Listen and Enjoy!
Follow Natureboy Djd on his social media handles Instagram: @natureboydjd, Twitter: Natureboymusik. Facebook page @NatureBoy
---