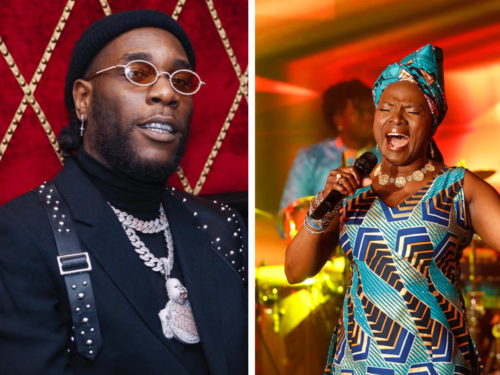 Nigerians have taken to Twitter to react to Burna Boy losing the Best World Music Album Grammy award to Legendary singer, Angelique Kidjo.
Angelique Kidjo's Grammy garnered several mixed reactions from Nigerians and they are quite upset. Music fans believe that Burna Boy should have been given the award because his album was more recognized and also had commercial success. On the other hand, some explained that the Beninese legend truly deserves the award and that Burna would surely win the prestigious award in the future.
What's your take on this? Who should have won, Burna Boy or Angelique Kidjo
See some of the tweets below:
Burna Boy didn't win the Grammy, so what? He is a living legend, the African Giant. He will come back stronger and better. Long live King Burna ??????? #Burnaboy pic.twitter.com/6KEOBREiJH

— MONITORING_SPIRIT (@Sonjoe_Kutuh) January 26, 2020
Even though Angelique Kidjo wins Grammy's best world music award, Burna Boy remains the African Giant

Africa is proud of you #Burnaboy pic.twitter.com/e06OuYF2BH

— CllayBaba (@Cllaytus) January 26, 2020
Grammy or not, Burna being nominated with a legend/mentor like Angelique Kidjo is a big win for him. Still The African Giant. ? #GRAMMYLive pic.twitter.com/Vj8Bs5Zefu

— Militérian (@bagmanzaza) January 27, 2020
Grammy or No Grammy, Burna boy still remains an African Giant.

— Samuel Mbah (@__Mbah) January 27, 2020
POPODIPO!!! OHMYGOD!!! But I'm still like… sad. African Giant was also well thought out; I think it's a huge discredit to Burna to say it was badly thought out. Idk maybe because there weren't any emotional/slow songs which people usually seem as ThOugHt OuT

— libera giabucchi (@sheiszami) January 27, 2020

"Nigerians Are Upset About Burna Boy Losing A Grammy To Angelique Kidjo || See Epic Reactions", 5 out of 5 based on 1 ratings.
---