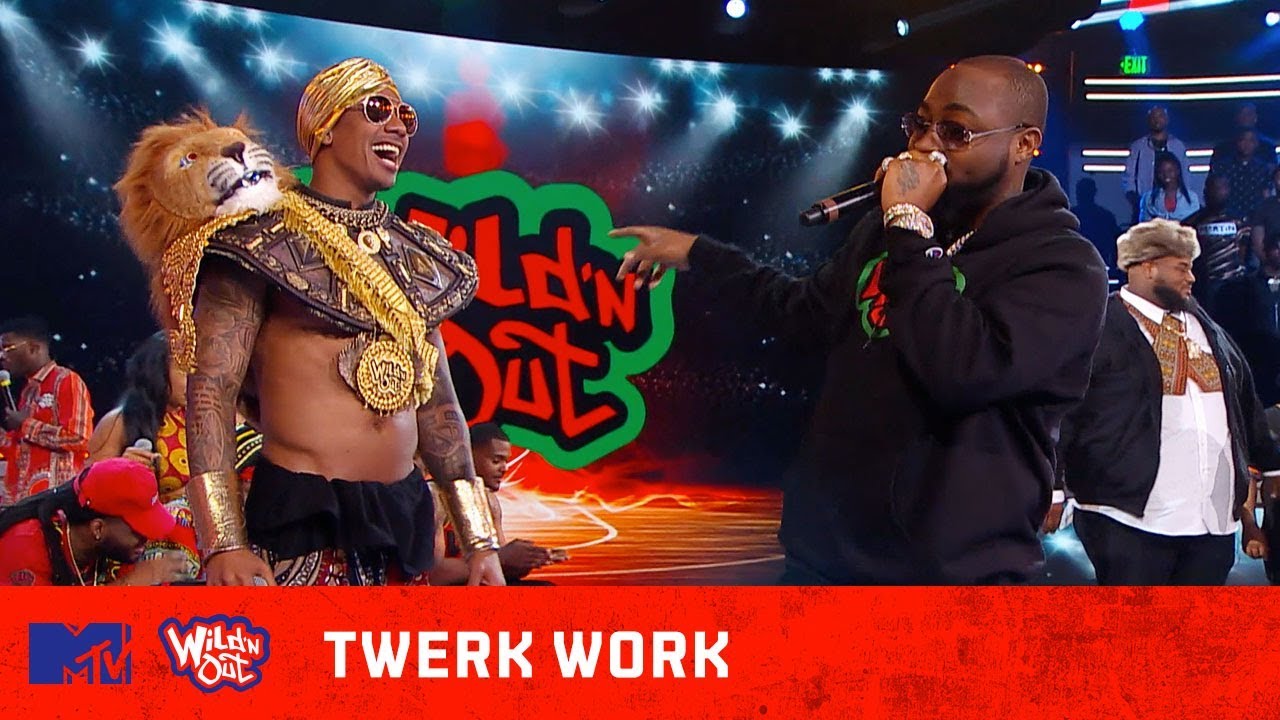 Nigerians have reacted to the newly released episode of Nick Cannon's Wild N Out show in Atlanta which features Davido as the guest artiste.
Davido's performance at the show has thrown the Twitter community into chaos. The singer took shots at the American rapper in a diss battle and also performed his hit track "Fall" .Nigerians have, however, reacted by taking took to the social media platform, to share their views on the performance. Some gave positive reviews while others were not too keen about the singer's performance. What do you think of his performance?
See some of the epic reactions below;
Again! After avoiding Megan thee stallion huge ass last December, Davido did the same thing at the last wild n out show..it's safe to say man is the best husband outchea ??? #davidowildNout pic.twitter.com/GE6VLz7uh6

— Oluwamayor (@mayor_fino) February 12, 2020
Davido out here ending Nick Canon's career on #WildNOut you love to see it? pic.twitter.com/mleNJCGbmT

— Vinnie (@vinz6199) February 12, 2020
In one week
Davido's single "if" hit 100M views on YouTube, his second single to cross 100M mark
He was featured on wild N out and performed the biggest song out of Africa – Fall.
His "A good time" album also went platinum with two of his songs on the album.#Davido is King?

— person pikin? (@Phalom_O) February 12, 2020
Davido's Wild n Out episode made me cringe as expected…

— ? (@UncleLolu) February 12, 2020
When will y"all finally going to stop this all stupid hate talk and give DAVIDO his RESPECT ?? Mans the biggest artiste in AFRICA AND y"all suckers are scared asf to admit but you know u won't die if you do??????
LEGEND LEGEND FOREVER ????????#AGoodTime #WildNOut

— BIGSTREETZDRACO ?? (@OkikiolawaleB) February 12, 2020
Was finna watch Davido's first appearance on wild n out, then there comes an ad I always skip. I decided to watch it cause I saw it to be Fireboy's Vibration. Maaaannn, the Video is lit! TG Omori is a beast, and fireboy is a genius.

— A Saint & A Sinner ?? (@ThatCodedBwoy) February 12, 2020

"Nigerians React As Davido Performs "Fall" On Nick Cannon's Wild N Out Show", 5 out of 5 based on 6 ratings.
---