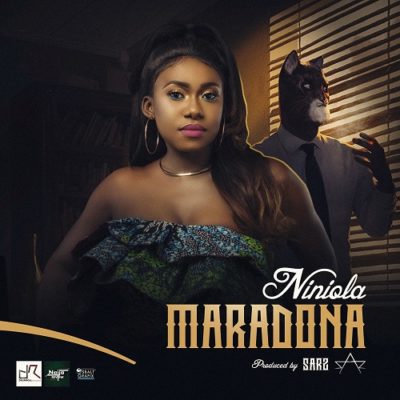 Afro-House Queen, NINIOLA, opens up her 2017 account with a new single titled 'MARADONA' produced by the One and Only SARZ.
The new songs shows the maturity of the Niniola as an Afro-house songstress on this new song, her vocals comes off strong and confident while her lines holds the central thought in the song firm – the thought of her Casanova lover who is about to get served. Ninola sings out her threats in a way that the threatened would dance to it, thinking its a serenade. Such is the artistic concealing effect of Niniola's singing on MARADONA. Its a brilliant slice of something new, a song with a different groove to it but yet groovy and melodious.
Enjoy below the beautiful song below.
Niniola – "Maradona" (PROD. BY SARZ)
Quotable Lyrics
Shey footballer ni e, to n gba balli kiri?
Shey telescope ni e, to n wo omo kiri?
To'ju re ba fo o, don't blame it on Nini
To ba wa di l'ale, you come to me weeping