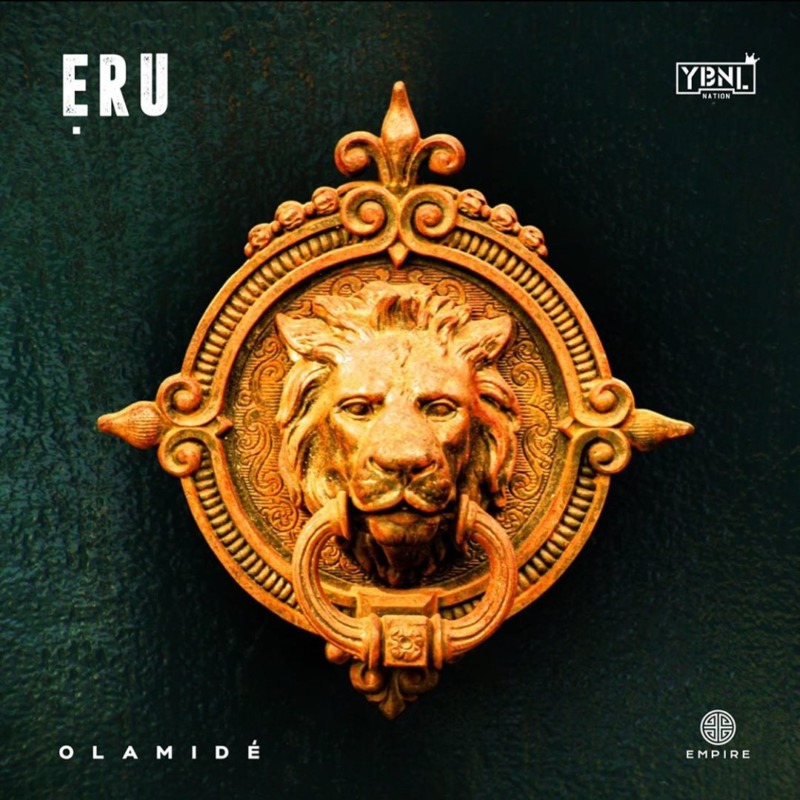 After This Review You Would Agree that Olamide 's "Eru" Will Sets Record And Disquiet Critics.
The Review, "Eru" which is an Afro-Pop record that is very likely to top all radio charts next week or so, is the latest single by the YNBL Boss, Olamide. A singing record that got a lot of grooves that will get you dancing in no time. Olamide's versatility and ability to transcend and grow is commendable and this track might be what to expect from his next album. Although fans and critics alike have not been pleased with his past efforts," Eru" is a new wave that will change people's minds in no time.
But before I tell you more about this song, I will like to take a detour and take you a little down memory lane just to prove why "Eru" is special and a testament of Olamide's formidable force of reinvention.
Helloooo, How are you?
Yes, that's one of the many Olamide Signatures and one that affirms his creative prowess. When it comes to Street Lingo (slangs,) you know there is no other Naija artist that holds the street down as Olamide has.
Over the last decade, his 2010 breakout single titled "Eni Duro" hit the radio and internet with its clever wordplay and captivating flow of rap sensation that got everyone on the street and in the music industry interested in him. Unfortunately, his debut Album (Rapsodi) didn't do well and got both critics and fans worried about his career as he left his then record label, Coded Tunez.
But guess what?
No one knew the hunger and talent this guy had at the time and a lot of people thought he was over but a year after leaving the ID Cabasa record label Coded Tunez, Olamide released another album called "YBNL" which happens to be the name of his label. Unbelievably, the YNBL boss and mastermind Olamide took over the street and since then went overboard, coming into notoriety to be compared to Ace rappers like M.I Abaga, Mode 9nine and the legendary Dagrin.
Well, what has made Olamide songs special?
What is the secret of his longevity?
How was he able to grow an empire for over a decade?
In a competitive arena like the Nigeria Music Industry, Olamide has done numbers, he has done the biggest shows, headlined his own concert on the same day as Wizkid and still sold out. He has signed so many acts under his imprint who are top players in the game. Indeed, there is something about this guy's career that makes him stay up the echelon of things.
Now, that being said, we need to know what makes him a different kind of artiste, bearing in mind that Olamide is no average rapper. He is a CEO and entrepreneur, who has shown "Versatility" as a major strength; Olamide can rap over Dr Dre's beat and go bar for bar with witty punchlines and clever wordplay and still sing so good on a Young John's beat. I bet every party you go will have an Olamide record on replay. Then you know no other artist in Nigeria, as it stands, can come up with better slang as he does.
Okay, indeed you can't have a smooth run at the top forever. The average for a rapper to stay at the top in Hip-hop is 7 years. Drake is currently the biggest rapper in the world and he has nothing less than a year to fall off. So, when Olamide became a topic on social media and on the streets for his low rating singles after his 2018 hit "Science Student," many people failed to realize that he was at his peak and like mentioned earlier, an artiste can't keep going on with the same program that fans have known him for, there has to be a transition and a chance for growth. Indeed, most of the record he put out in the last year even the so-called "999 EP" which he dropped early this year have been below the expectations of many.
So, it's no surprise he has finally found his sound and growth in this new single called "Eru".
OLAMIDE – "ERU" The Review
Just like his contemporaries in the game, Olamide has stepped up in sound. Sonically, this song is supposed to garner International attention. The Afro-pop record was released on Sept 8 2020. The song is produced by P.Prime and a video for the song was also released simultaneously. "Eru" is a record that focuses on singing, braggadocious lyrics about having money and lavish lifestyle of the rich. The vocals were treated differently from his previous records as you can hear the ad-lips and backup spirling through the beat similar to the way Travis Scott vocals are mixed. I think this record shows his growth and where his head is at now. You can tell he is reaching for more than his fan base.
"Eru" is a single that has a lot of potentials and this might be the direction he is going to take for his next album which I believe is in line with the turn of the new decade as the sound is more accommodating. Thereby, giving him an opportunity to increase and grow his fan base and proving critics wrong again like before.
Olamide is back and he got prove for it. "Eru" is true fire and a new path for the YBNL boss.
The record was sung in Yoruba, the lyrics are basic and there is no much "Aha" moment in the song. The production is quite impressive and the effort is worth giving the YNBL another chance to continue his reign as one of Nigeria's music elite class.
Check out Olamide "Eru HERE" , What Do You Think About The Song… Another Hit or A Miss?