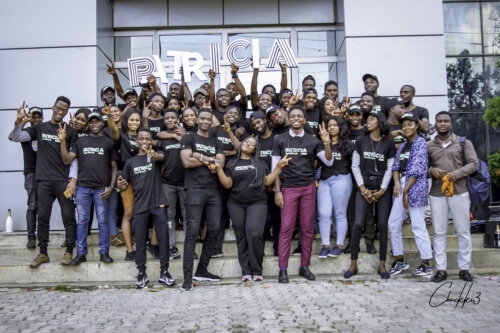 What can we really do as humans without technological innovations? Today, many technological innovations have been heralded as the future of business. From fax machines to the iPhones, organizations have been relying on more and more technology to operate with greater efficiency and security. While there will always be mixed opinions over which technology is going to have the next big impact, there's no denying that cryptocurrency and gift cards is generating a serious level of buzz.
However, we've seen many technological disruptions succeed only when the time was right. Take AirBnB, Patricia, Paystack, Flutterwave and Uber for example, a Silicon Valley company that has become synonymous with the service it offers where users no longer take a taxi, they order an Uber. Yet, cars and drivers were around long before Uber even existed, so, what was the magic ingredient that has made a service so seemingly simple and easy, worth more than £53 billion today?
Simple! It was the advent of the smartphone revolution and the penetration of high-speed internet on mobile devices. Trends such as these reshaped the digital landscape to an extent that made companies like Paystack, Patricia and Uber possible. The new trend now is gift-cards and cryptocurrencies.
A quick question, how long before these innovations take off and are truly accepted into the mainstream? Some experts like to compare gift card trading and cryptocurrency to the internet in the 90s, saying that it may take a decade or so for these innovations to truly change the way we do things. But as they demonstrate growing signs of maturity and disruption, organizations will need to be prepared to deal with the shifts in tide.
It's just a matter of time before the known world of traditional banking and financial services makes way for the uncharted territory of newer and more advanced financial technologies. A clear example is Patricia Technologies.
Patricia is known for trading gift cards and cryptocurrencies; in the space of one year, the fast-growing company has been able to create a platform where everyone can trade their cryptocurrency as fast as possible. This is a new innovation from any Nigerian company in that field. This vibrant company is being led by a young man Mr Fejiro Hanu Agbodje from Delta State.
The company has created a seamless system and backed it up by an instant payment option, excellent user experience and customer satisfaction, which in turn has led to an increased customer base for them.
People who are interested to Buy or sell bitcoin in Nigeria now have a perfect option and a trusted platform to do business and we can say that the future of business across borders is being built right here in our backyards.
---