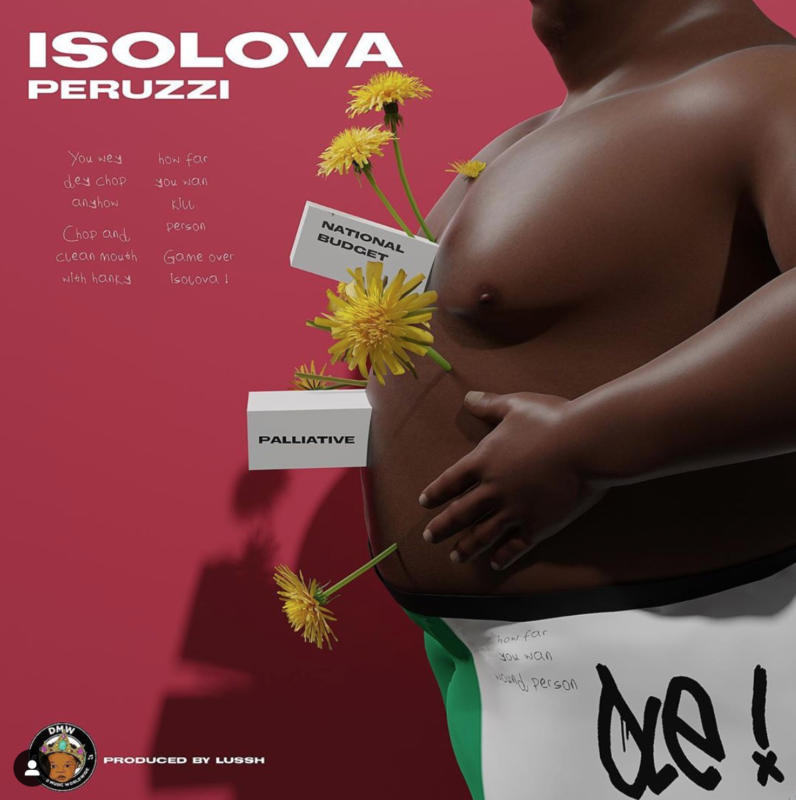 Peruzzi surprises us with a brand new banger titled "Isolova", Produced by Lussh.
DMW's singer, vibe machine and talented songwriter, Peruzzi aka Huncho Vibe releases a new smashing single he titles "Isolova". This record is from Peru's soon to drop highly anticipated album – 'Rum & Boogie'. It's a follow up to his last single – 'LAGBAJA' which is still on high demand.
"Lagbaja", Produced by Vstix, Peruzzi delivered his lines on a classic Afro hip-hop beat with drums played. The simple tune comes with a vibe that Easterners would relate to perfectly. One notable feature about this track is about how he passionately sings and is energetic at the same time. His vocals were clear, production and arrangement were of high quality. STREAM
PUBLIC SERVICE ANNOUNCEMENT!
A Direct Instruction From The Office Of The New & Hardworking I.G.
You All Are Advised To Work Out, Burn Out Negative Vibes & Prepare Ya Waist Ready Cos This Festive Season We RUM & BOOGIE !! 
"Isolova" is a melodious track that would make you whine your waist and shake body which also carries a vital message about Greediness. Peruzzi_Vibes while blessing our ears and playlist with good vibes throws jabs and fire some shots at selfish human beings who are all about themselves (people that seize palliatives, Thieves!!!).
Quotable Lyrics
You wey dey chop anyhow, Ole!
Hafa you wan kill person, Ole!
Chop me, chop this, chop that, Ole!
Olelelele Ole!
You wey dey knack anything, Ole!
Hafa you wan wound person, Ole!
Knack me, knack, knack, Ole!
Olelelele Ole!
You don do Dremo, you kan do Of Lay,Lay
Now you wan do OBO, Ole Ooo!.…
Listen and Enjoy below