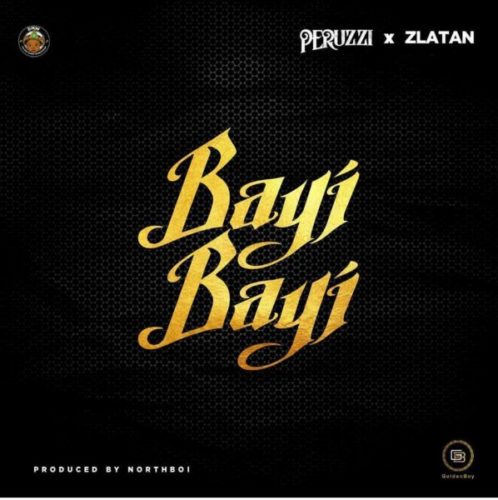 Peruzzi x Zlatan "Bayi Bayi" 

is a lovely blend of the mainstream 

Afropop

 and Hip Hop

. The audio

 was released on 

March 26, 2019

.

 Peruzzi's vocal, 

Zlatan's

trademark, and the beat already announced how interesting the song would be.
Prior to the song's release, Peruzzi has been teasing fans on his various social media platforms and now the song is finally here.

Lovely rhythm and interesting 

harmony. 

Northboi

 did a great job with the instrumental. Peruzzi delivered a hot hook and sweetness. 

Zlatan

 sang 

about his latest success but

 they didn't 

feed our hunger to know how he attained it.
The song would have made more sense if Zlatan told his secret to success instead of just emphasizing on the monetary aspect of their success. Also, they sing about how some people are wondering how they became successful within a short time. The melody of the track is rich and memorable. Peruzzi really knows how to blend in any track and he did so in this wonderful fusion of Hip Hop and Afropop and still made us vibe to a song. Peruzzi and Zlatan is an interesting combination were looking forward to getting again. 
Listen and Enjoy below
Quotable Lyrics:
Jojo Kowekpe
Then you go know say
I get the ginger
Jojo Kowede
Then you go know say
I get the ginger
Wofemo bimosese (Bayi Bayi)
Bimosedi alaye (Bayi Bayi)
Oti show de makowo mide (Bayi Bayi)
Afejo lofe kimulole (Bayi Bayi)
Wofemo bimosese (Bayi Bayi)
Bimosedi alaye (Bayi Bayi)
Oti show de makowo mide (Bayi Bayi)
Afejo lofe kimulole (Bayi Bayi)
---