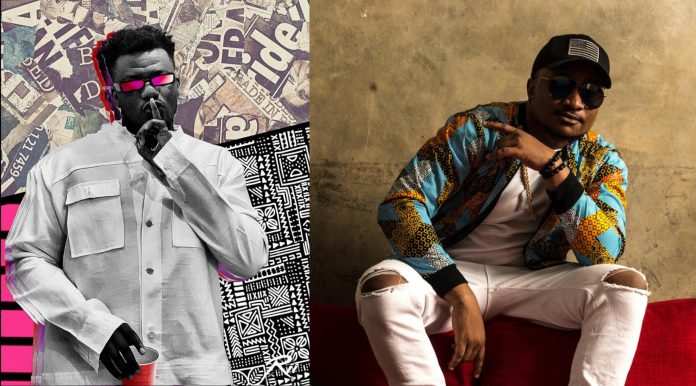 Pheelz the producer had challenged Masterkraft to another battle of hits on Instagram. 
After the two sparred yesterday, Masterkraft took to his Instagram page to drop a few comments about Pheelz. He claimed that they are not mates and that Pheelz needs to work harder t0o get to his level.  Pheelz has, however, responded to Masterkraft's claim that they are not mates.
Taking to Instagram too, Pheelz mocked him for running away and told him to come face him again if he has the guts. In another post, Pheelz taunted Masterkraft for posting about him on Instagram but lacking the courage to face him online. He wrote: "Master I respect you but you ran away bro.If e sure for you come back. Make we continue from where we stop. You keep mposting on Ingram but you no fit come back live. Nah bro. Love you tho"
See the posts below;
View this post on Instagram
View this post on Instagram

"Pheelz Challenges Masterkraft To Another Battle Of Hits, Mocks Him For Being A Coward", 5 out of 5 based on 1 ratings.
---