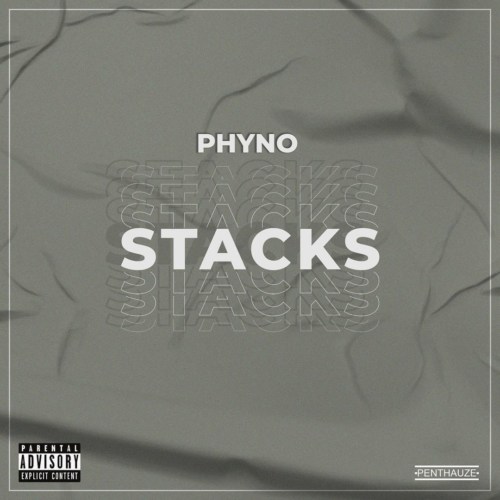 Award-winning Indigenous rapper, Phyno releases a brand new single titled "STACKS".
'Stacks' is a follow up to the song "Bia", which Phyno was thankful on. The last single delivered both in Igbo and English sings Praises of God, who watches over him and brings him blessings with unlimited joy.
Chibuzor Nelson Azubuike (born 9 October 1986), widely known as Phyno, is a renowned Nigerian rapper, singer, songwriter and record producer, who started his musical career as a producer in 2003 in Enugu State Nigeria. His debut studio album, No Guts No Glory, was released in 2014. He followed up 2years later with a sophomore album titled "The PlayMaker", which got him immense recognition across Africa and internationally.
In 2015 Phyno announced the launch of an annual concert series called "Phynofest" , in the same year of launch a crowd of 15,000 concert goes was recorded at the event at a stadium in Onitsha, Anambra State, Nigeria. In 2016 the concert was moved to a bigger stadium nicknamed "The Cathedral" in Enugu State, Nigeria and recorded an attendance of 30,000 people. The growing influence of Phynofest had people traveling cross country to watch Phyno perform. Phynofest 2017 has the largest turnout for a concert in Nigeria's History with 50,000 people recorded at the event which was held at the "Cathedral" in Enugu State, Nigeria.
In 2019, Phyno dropped his 3rd studio album titled "Deal With It" on the 4th of September Under his label Penthauze. The album has notable collaborations from the usual suspect Olamide to Davido to Falz and Don Jazzy. A perfect blend of his traditional Hip-Hop background and his new sounds to cater to his vast growing fan base.
Today September 29, 2021, He officially announced his 4th studio album with the release of this new single titled "Stacks".
Road to the 4th studio ALBUM!!! SOMETHING TO LIVE FOR, Listen and Enjoy STACKS below
Listen On Youtube