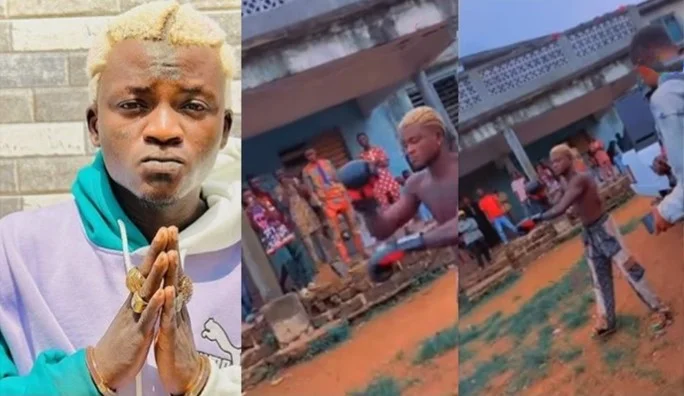 Videos making rounds yesterday 28 March 2023 show Zazuu Crooner Portable Live streaming on Instagram An encounter with the Nigerian police. In the video, Portable accused the Nigerian police of unlawfully trying to arrest on behalf of a yahoo boy.
Watch the video below.
The Nigerian police have now released a statement on the incident and have given the singer 72 hours to report for questioning or face consequences.
Please read the statement from them below.
The state's Police Public Relations Officer, Abimbola Oyeyemi, confirmed they issued the 72-hour ultimatum to the controversial singer. Mr Oyeyemi said Portable had been asked to submit himself to the police or risk being arrested. He also confirmed that Portable's father pleaded on his son's behalf and promised to bring him to the station.

Mr Oyeyemi explained that the police moved to arrest him after five invites were sent to him and another through his father, but he turned them all down. Mr Oyeyemi further said the Zaazu crooner was invited for questioning after a young studio owner who claimed that portable, together with his boys, beat him to a stupor and locked his studio, petitioned the police.

"On receiving the petition from the police, an invitation letter was sent to him five times, but he refused to appear at the police station. Again, an invitation letter was sent to him through his father; he still did not come to the station.

"The police did not want a breakdown of law and order, so his arrest was to be effected on Tuesday, and now he started with all series of videos, saying all sorts of things. His father has been begging, but we have told him if he refused to turn himself in between now and Friday, he would be arrested."