Fliptyce, known for producing some of the best songs in 2011 from P-Square's "CHOP MY MONEY", which he also worked on the Remix with AKON to Faze's "AM IN THE MOOD", "NKEM" and so many tracks in Faze's "Refazed" album.
Fliptyce also has production credits for work with artiste like BRACKETS' "Time", SIDE ONE'S's "Toh Badt", Ile-ijo by Square Records signee MAY-D, "money sweet" and "se na so"  by LKT, KLEVER JAY, Danny young's hits like Ojutiwon and my girl a Pop song featuring pauplay and kel, he has produced many tracks yet to be released for artiste like yq, vector, retta, jybo, rugged man, olu maintain, ay.com, iceberg slim, and many more.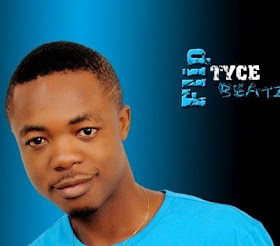 Quebex interviewed this incredible Music Producer and he talked about his life in music.
•• Can We Meet Fliptyce? And What are Fliptyce's Full names?
Flip: Fliptyce Is a Producer and full names are Folorunso busayo philips.
•• Briefly describe Fliptyces's Background and Academics?
Flip: Primary and secondary school in ondo state, University-university of ado ekiti. Studied geology and applied geophysics.
••How was growing up? As a kid, what were your musical influences?
Flip: It was fun, always with the choir in church and school. That influenced me.
••When did music become a part of your life?
Flip: Since I was a kid.
•• Was there a song or artist in particular that inspired you to be a producer?
Flip: Nope.
•• I have listened to P-Square's  "Chop My Money" song featuring Akon and produced by you, what was it like to work with Akon?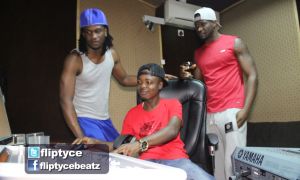 Flip: Its like a dream come true, thats the first international project I worked on. I feel great.
Chop My Money (Remix) ft Akon & MayD 
[audio:http://tooxclusive.com/wp-content/uploads/2012/02/Chop-My-Money-Remix-ft-Akon-May.mp3|titles=Chop My Money (Remix) ft Akon & May]
•• Aside artistes like Faze, Psquare, LKT, Blackface, YQ, mention a few songs and artistes you have produced for.
Flip: So many tracks on lkt debute album, vector, MAYD, side one, retta, klever jay, …………
••Aside from talent, what qualities in an artist really stand out for you?
Flip: Ability to create music people love and I like artistes who knows how to make money.
••Who are some current artists that you like?
Flip: I like all creative naija artistes.
••Do you have a favorite musical project that you've worked on?
Flip: Yeah! Faze's "Refaze" album, I did like 70 percent Of the album.
Faze -Am in the Mood
[audio:http://tooxclusive.com/wp-content/uploads/2011/07/Faze-Am-in-the-Mood.mp3|titles=Faze -Am in the Mood]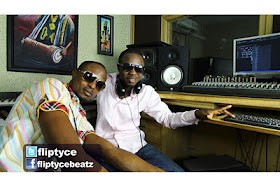 ••What have you learned from your past jobs?
Flip: I have learned how to always put my best into all of my jobs, u never can tell wish one will bring u more glory.
••Is there any artist you want to work with that you have not yet had the opportunity to work with?
Flip: 2face and fally pupa(correct dat for me lol)
•• Hahaha.. Fally Ipupa I guess you mean. As a Music Producer, what would you say are the key tasks for Music Production?
Flip: Understand the song u wanna work on, select the right instruments and samples for the beat u wanna work on And make sure you always have that catchy hook in beat.
••What are some of the common mistakes Producers make in the studio, and how can they overcome them?
Flip: They loose data files sometimes, they need proper back up often. Some are always in a hurry… Quality music takes time and as a matter of fact, people don't remember how fast u made a song, they only remember how good it is.
 Some don't behave well to their artistes(customers), they are always after money and not good productions. They need to adjust for them to go far.
••What do u think are the top 3 skills a Music producer should possess?
Flip: A Music Producer must be Creative, must understand music, must be able to perceive rhythm from within and must understand how to combine different musical instruments to make a song.
 •• What challenges do you face in music production?
Flip: Nothing much, but government can improve on our electricity it will help a lot.
•• What do you like to do for fun outside  working on music?
Flip: Movies and reading books.
••What do you Love about Nigeria Music and what do you think about the current state of the Nigeria Music Industry?
Flip: I love our creativity this days, and our music is globally compliant now.
•• What problem do you think should be fixed in the Nigeria Music Industry? If any!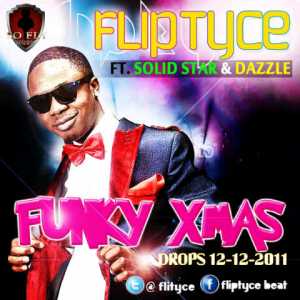 Flip: So many, but am just gonna mention few, the industry needs a better structure, in such a way that artistes and producers can enjoy what they have labored for, the piracy is killing, we don't want that.
Producers and artistes need to be paid royalty as well, better structure can enhanced that.
••Am sure Fliptyce's fans will like to know who his role model in the music world is.
Flip: In music its r.kelly and production timberland.
•• how important is music to you? And how long do you plan to make music?
Flip: Music is part of me so its like the air I breath, its my hobby, its my business, so its quite important.
I will make music till next 40yrs
•• Wow! That's a long time! What can we expect from FlipTyce in 2012 and where do you see Fliptyce in the next 4years? 5years?
Flip: 2012, Am droping some few singles feat some top nigerian artiste, production tour to so many countries, and expect some international productions too,
Fliptyce feat. Solidstar and Dazzle – fUNKY xMAS
[audio:http://tooxclusive.com/wp-content/uploads/2011/12/Fliptyce-feat.-Solidstar-and-Dazzle-fUNKY-xMAS.mp3|titles=Fliptyce feat. Solidstar and Dazzle – fUNKY xMAS]
   In five years, by then I want to make my record label relevant globally, and I would have created so many platforms to make young people like my self create wealth through their talents. and by then I would have won so many international awards.
••Do you have an advice for the up and coming producers and those who want to become music producers?
Flip: Always take time to develop yourself, do it because its in you, not because of any other thing.
••Thank You Fliptyce for Granting this interview.
Flip: You are welcome
•• You can follow Fliptyce on twitter ( @fliptyce ) and add him on facebook ( Fliptyce Beatz) 
---