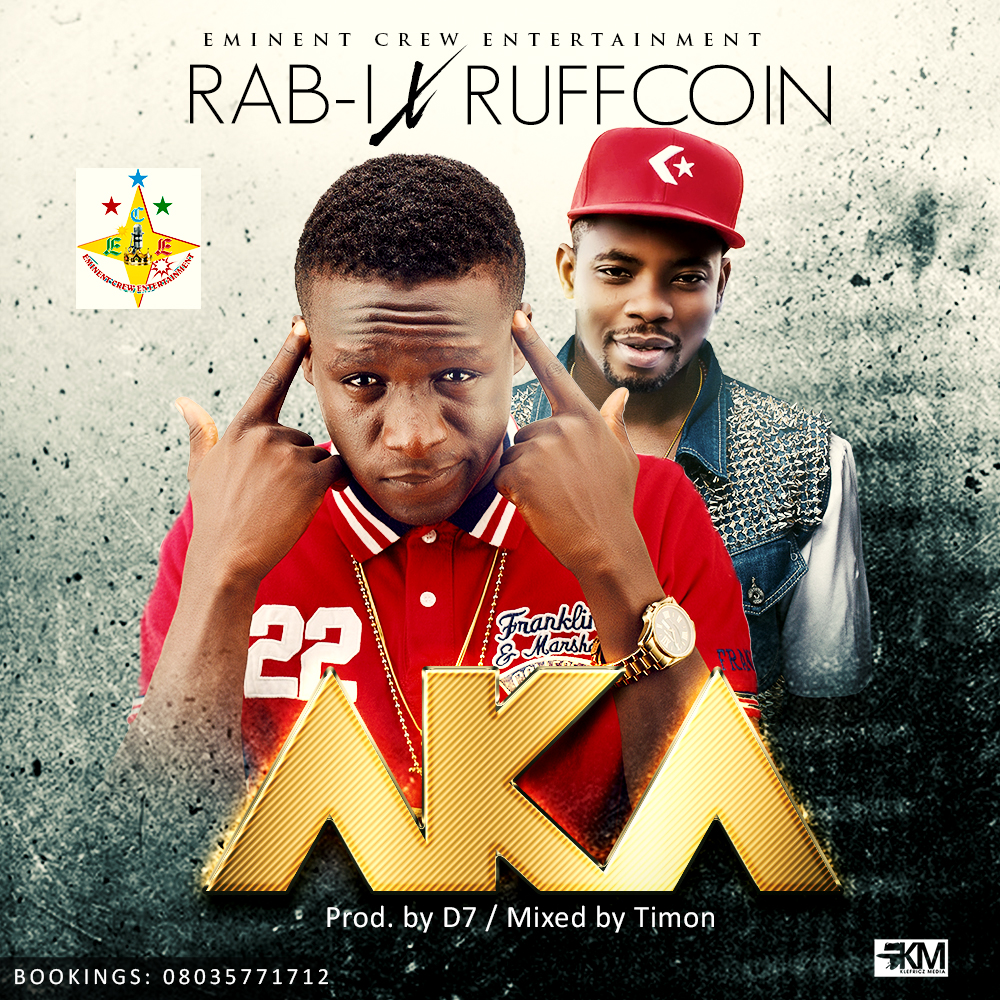 Eminent Crew Entertainment and trilogy studios unveils its Afro hip hop act, Rab-i and is set to take the music industry ablaze with his new single titled 'AKA' meaning 'Clap' featuring one of the  industry's talented eastern head 'Ruffcoin'.
The track 'Aka' was produced by D7 and mixed by trilogy studio's Timon.
You certainly will be led to clap like the title of the song says. 
Listen and enjoy!