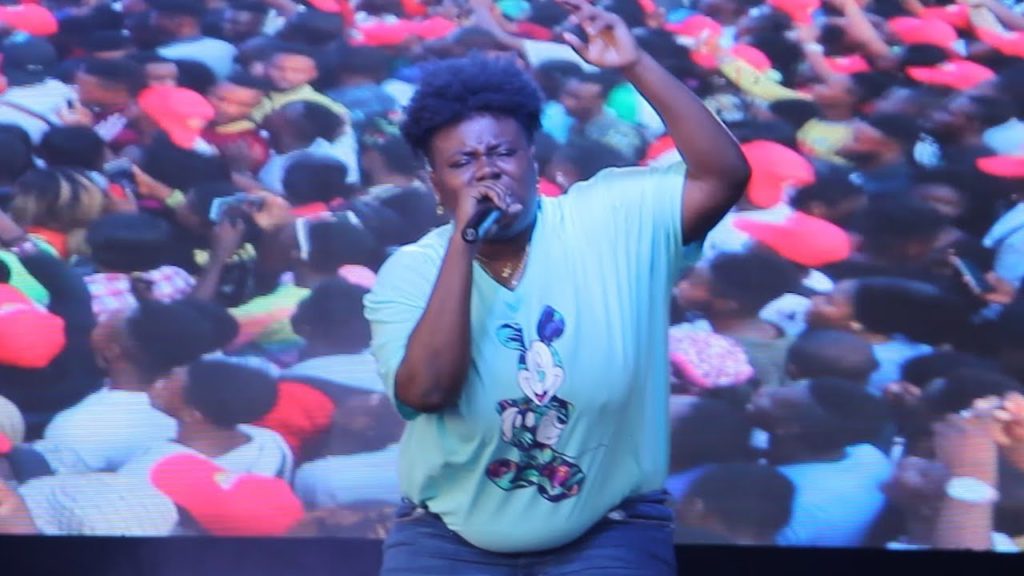 Teni was present at Lagos State Polytechnic (LASPOTECH) on the 21st of August, 2019 for a show and as usual, she gave a mindblowing energetic performance.
Teni performed hits like "Daz How Star Do," "Case," and "Askamaya" and she made sure to give fans a swell time that they were so sad to see her go.
Since she gave such a good show, we would like to know what TX fans/readers think about her performance on a scale of 1-10. Let us know in the comment section.
Watch the video below:
https://www.youtube.com/watch?v=1yOFg6pikyo

"Rate Teni's Performance ln Laspotech On A Scale Of 1 – 10", 5 out of 5 based on 1 ratings.
---