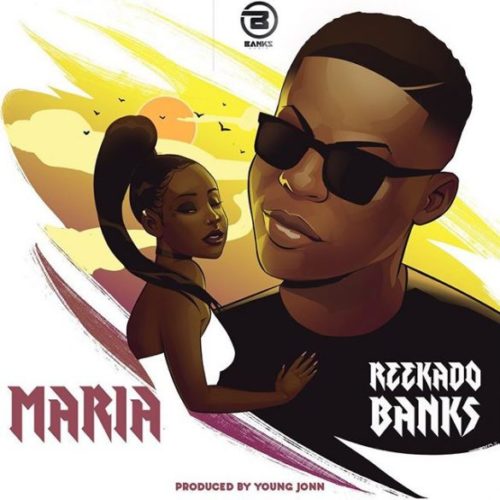 Reekado Banks released "Maria" on the 28th of March, 2019 to a warm reception from Reekadicts (Reekado's fans) and music fans in general.
The song is an Afrobeat sound that has all shades of beauty and bliss. Reekado Banks most probably put everything he has into this song due to its powerfully infectious sound. "Maria" could easily pass for one of the most underrated songs that have been released in 2019 as it hasn't attained a level it ought to be on.
This song should be on constant replay on everyone's media player and should be a major actor on Nigerian radio. "Maria" is a song that talks about the undying love Reekado has for "Maria" and how he has not been emotionally well without "Maria" in his life. Talking about the vocal infusion of Reekado on the track, it has to be termed superb. The beat is produced by Young John is just wonderful and banging.
Listen & Enjoy "Maria" below !!
Quotable Lyrics:
Ogogoro sweet pass sugar
But your loving sweet me pass money oh yeh yeh
Omalicha you carry something
Oh something
I no go fit live without you
Maria Maria
Maria Maria su ke
Maria Maria
I never see a young girl back side like you
She carry Maria [ Give me buddy in my car lemme take you home
Sweet Maria… Oh No… Maria Maria
Baby show one time… One time… One time
If you want me to craze you fit go
But no go give another man do