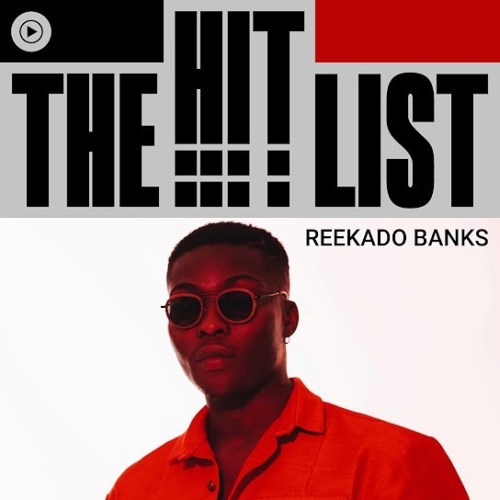 When Reeky Baby's low tempo, Ozumba Mbadiwe dropped on the 20th of October 2021, an Ode to the fallen victims of the Nigerian End Sars protest, I knew he was onto something with this gem that he'd just released via Otherside Meta Limited/MAD Solutions LLC.
It may have occurred to some conservatives such as me before giving the project a listen that Reekado may just be about to get on the wrong side of some big names again and it wouldn't be surprising?. He was almost roasted the last time he erroneously released a song that featured Wizkid at a time when the protest crescendo was at an all time high and the latter took on the job of not only scolding him but also talking down the former Mavin signees song, which we all know Wizkid would never have consented to releasing anyway.
It definitely didn't sound like Big Wiz, maybe EME's Starboy but definitely nothing near RCA's Big Wiz.
This time, Mr Ayoleyi gets it right, and he's got the comeback that he rightfully deserves, but it doesn't look like it came cheap. Reekado Banks has always stood out as one of the most brilliant song writers of his generation and his time with Mavin saw him rise to the ranks of the biggest in the continent; his talent has never been in question.
His nearly one year hiatus however was necessary for the reinvention that needed to happen. Since Reekado Banks left Mavin, his career has been plagued with a heart wrenching decline which was unsurprising. It can happen to anyone who chooses the Indie road over the protection of a major label backing, which at the time, as far as Afrobeats was concerned was 'the major label' backing.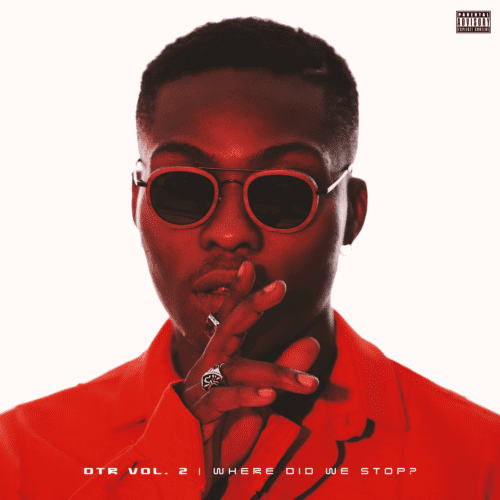 Reekado Banks inability to top the charts consistently since he left Mavin was never a question of talent or consistency, it was just a natural wane in influence over time.
For an artist who had Don Jazzy's name and huge resources to open any doors on his way in, making many of those rounds without his former super power must have been hard to get over and in his defense, we know a lot of people who never did get over it and it's clear that he might need to dip into the huge jar of that resources once more if he wants to get back to the top of the ladder.
Over time, it becomes inevitable that not everyone is cut out for the Indie life, from a life of luxury and great cheer from fans who loved the talented young Mavin so much until he decided to go independent, alas, things have not been the same since he was the posterboy for talent at Mavin Records.
In 2020, Reekado was hit with the misfortune of slighting two of the biggest music exports out of Africa, causing both of them on both occasions to talk down his sound. Although in all honesty, it was a tad too far, Reeky baby asking for a versus with the African Giant? Bold move but can only end with one outcome; complete annihilation. Reekado Banks has nothing close to Ye/African Giant in his discography, he also has nothing with street validation enough to go head to head with Soke/Yawa Dey.
Track By Track Breakdown Of OTR VOL II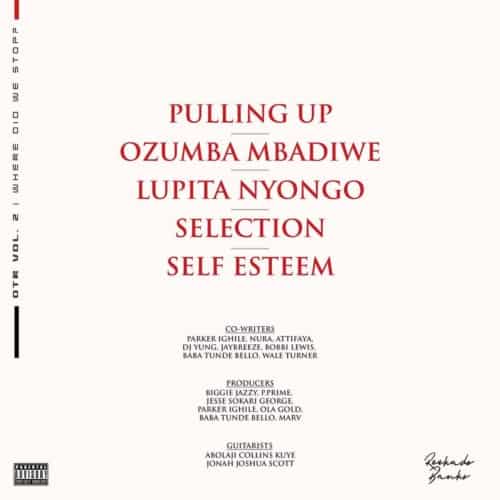 PULLING UP is the first song on the EP, it's a perfect opener for the project, a no holds barred appetizer before the main course. Reekado's amazing voice has brought us so many mid-tempo hits in the past, and it's not surprising to see him crush it once again with his topnotch lyricism.
Reekado Banks' sonorous voice over a mid-tempo summer love joint is the perfect vehicle to a heightened sensual experience. Reeky is definitely back, and this time, he's cut deep into his huge catalogue of unfinished songs and newly minted ones to give Nigerians a memorable Christmas season. Pulling Up is a typical love song sprinkled with a dash of Mr Leyi's tongue-in-cheek, confident style. It ushers you into the project like a perfect runway entry with a hot famous actress or supermodel.
OZUMBA MBADIWE is the second song according to the EP tracklist, it also doubles as the official debut single to the project. It's a mid-tempo number that deploys a mix of well-curated vibes and an appraisal of certain social ills to create a dynamo effect of a summer smash. Ozumba Mbadiwe was produced by outstanding best in class record producer, P.Priime and employs simplistic percussionist beats to create some of the most deep-cutting songs of his generation.
Ozumba Mbadiwe is the reason why everyone around is bumping hard to OTR VOL 2 right now, Reekado's performance on the song was stellar, and its release was coincidental to the one year remembrance of the fallen victims of the End Sars Massacre at the Lekki Toll Gate on the Nov 20, 2020.
He sounds so personal on the record that it felt like he was speaking for all of us, in some way, Reekado Banks was able to wound up all our despairs and frustrations at the Nigerian government and put it into a song, still able to retain the top notch vibes that Big P is always ready to bring to the game.
LUPITA NYONGO is a playful metaphor that revels in the sophistication, grace and pure beauty of the star of the '12 Years A Slave Movie' and a plain dead-ringer for a musician who knows just how good they are with sensual songs.
He pays the usual homage to the curvy, perfectly sculpted African women like Lupita Nyong'o and seeks to serenade his love interest by drawing a parallel between her and Lupita Nyong'o. This isn't just your average metaphor, Lupita Nyong'o is one of the highpoints of being a leading female figure in a world filled with so much violent history and trife like ours.
Reekado Banks' lyricism is escapism at its best, the young African pop star does his best to remind everyone how he managed to eclipse Korede Bello at Mavin after the beautiful singer stole his first chance at spotlight with one simple wink.
Like everyone else in the game right now, Reeky baby has been dipping his hand into the Amapiano jar, and rightly so. Amapiano is the perfect wheel to convey his return trip into the hearts of the fans and the entire industry after his near crucifixion due to his "Wizkid/End Sars saga" in the past year.
SELECTION is a big vibe. It doesn't really matter how many times you bump into it over and over, you'll keep asking for more. It's not the usually lyric-filled Reekado Banks trying to sweet talk another young lady into bed, it's just a mix of vibes targeted at the local street pop audience. It won't be surprising if the song takes over the charts, but I highly doubt that'll happen because of the lacklustre promotional efforts that trail Reekado's projects.
SELF ESTEEM is a counselling session between Reekado Banks and a really pretty babe he's plotting to steal away from someone else. You probably heard the recent sayings that there's no good single girls anymore, you have to steal one from a guy who's fucking up.
Safe spaces in a relationship are definitely a thing, and even though not very much talked about in this part of the world, Self Esteem is an attempt by the young popstar to provide a safe space to a young girl who's apparently going through a tough time in her relationship.
As a counsellor, it's his focal duty to help this lady with her self esteem, by going down on her and helping her let out steam first and providing support in every other area that she might need them. This is the perfect closer to the project, and a strong indicator that talent is not the problem in Reekado Banks' camp.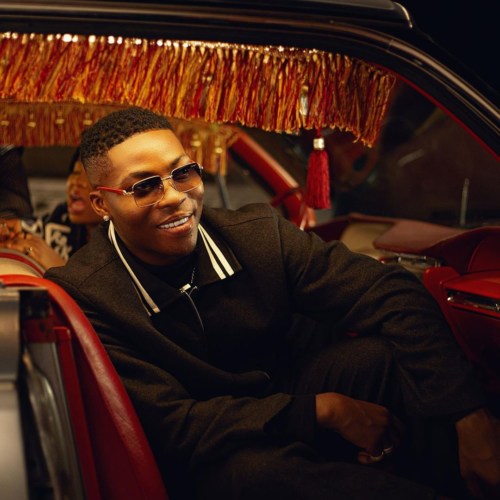 As a musician, Reekado Banks is outstanding, his lyricism, originality, and ability to reinvent himself are the strongest tools in his arsenal, and he uses them to the delight of his core fans as much as he can.
It is inevitable to point out that on the business side of things, the young man has struggled to stay afloat since his Mavin records exit.
His branding is barely culture-centric and totally hinged on the reception of people to his music. While the downtime was expected for sometime, his descent was quite unusual for someone who got major label training and backing throughout his intro into the industry. It seemed like he didn't leave with most of the lessons he learnt while under Don Jazzy's tutelage.
Hopefully, OTR VOL 2 & OZUMBA MBADIWE are his tickets back to the glory days again.
Rating: 6.5/10.
Comment: OTR VOL II is the perfect comeback vehicle, and Ozumba Mbadiwe is the sweetest cherry on top. Congrats to Reekado Banks!! Kindly find your way back to Mavin or a better venture with a top notch Branding & Image Consultancy portfolio.
Another outstanding track on the EP is 'LUPITA NYONGO'
STREAM/GET The EP HERE
Written by AfrobeatsMerije.
Bisi-Taiwo Chukwumerije is a blood-bound Nigerian music journalist & A&R in his early 20s. He goes by the pseudonym 'AfrobeatsMerije', and considers himself one of the greatest psyche in Afrobeats.
Tweet your favourite songs, EPs, LPs, Albums, & music projects at him; @AfrobeatsMerije.